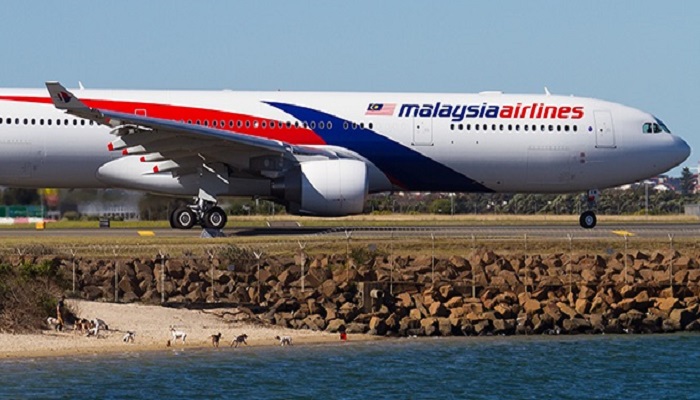 A Malaysia Airlines plane was forced o return to the airport here after a mentally-ill passenger threatened to detonate a bomb and tried to enter the cockpit.
The 25-year-old man, believed to be an Australian citizen, was subdued by the crew and passengers who tied him up with belts. The Kuala Lumpur-bound flight MH 128 was forced to return and make an emergency landing 30 minutes after it took off from Tullamarine Airport late last night. The man was arrested by airport security after the plane landed and is now in police custody.
"We believe that the actions of the passengers and crew were heroic," Victoria Police Superintendent Tony Langdon said. "They managed to calm the situation, allow the aircraft to return safely and we can't commend them highly enough.", he added.
Langdon said the incident was not terror-related and the man was known to police due to his history of mental illness. He said the man was carrying an electronic device that police quickly realised was not a bomb. "He had a piece of equipment which, for all intents and purposes is something that everybody would be carrying around on a daily basis."
Malaysia Airlines in a statement said the aircraft turned back "after the operating Captain was alerted by a cabin crew of a passenger attempting to enter the cockpit". "Malaysia Airlines would like to stress that at no point was the aircraft 'hijacked'," it said.
"MH128 safely landed in Melbourne airport at 11.41 pm (local time). Following the incident on MH128, the disruptive passenger has been apprehended by airport security. Malaysia Airlines together with the Australian authorities will be investigating the incident," it said.