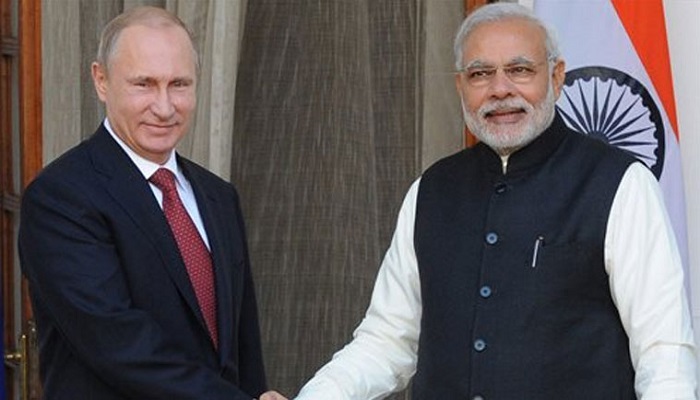 Prime Minister Narendra Modi and Russian President Vladimir Putin meet today for an annual summit today. The main highlight of this meeting will be the signing of the agreement to build the last two units of the Kundankulam nuclear power plant with Moscow's help.
The two countries are also expected to sign a number of other agreements in wide-ranging sectors, including in science and technology, railways, cultural exchanges and other business areas between private parties also, in addition to a "vision statement" that the two leaders will release.
The nuclear deal, if signed, would be the centrepiece of the summit, and the two units of the plant, with the capacity to produce 1,000 MW of electricity each, will significantly boost India's nuclear power generation.
Indian officials said that the last minute talk is taking place with Russian officials to work out the language of the agreement on a line of credit for building Unit 5 and 6 of the nuclear power plant in Tamil Nadu.
The reactors are being built by India's Nuclear Power Corporation of India Ltd (NPCIL) and Russia's Atomstroyexport company, a subsidiary of Rosatom, the regulatory body of the Russian nuclear complex.
"There is a lot of mutual trust and personal chemistry between the two leaders that has developed over the last three years," Pankaj Saran, India's ambassador to Russia said.