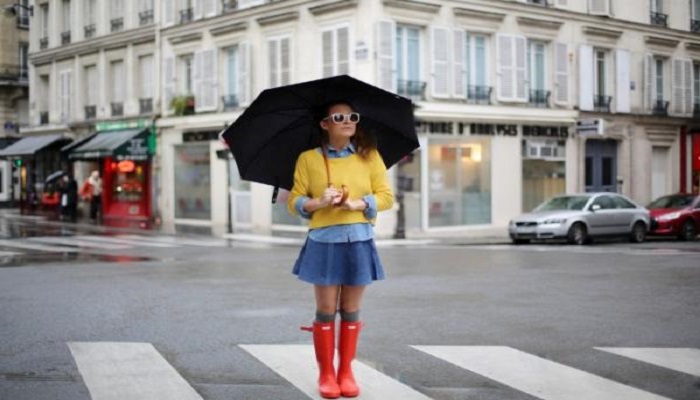 One problem that most people face during monsoon is choosing the right footwear.Often, we wonder how we can be well-turned-out while ensuring our footwear is ready to take on the rains. Here are a few points of putting footwear for the rainy season ahead:
Crocs are a smart choice:
If we are setting out for an evening out with friends for just coffee or that neighbourhood pub, we could always go in for crocs. They are extremely rain-friendly and can be a smart option, provided we team it up with denims or cottons that go with it. Remember, while crocs are durable during the rains, avoid teaming them with Indian wear, unless absolutely necessary.
Flip flop fun: 
Gumboots are always the top choice during monsoon. The rubber soles and boots always ensure that one can beat the monsoon madness. And the many colours and designs available today make it a fashionable choice too.
Bring the wedges out:
For someone who cannot do without heels, then the best option would be to go in for wedges. While pointed heels may be far more fashionable, with the rains, wedges offer better support while one is walking. With retro prints and designs making a comeback, why not opt for a retro favourite like wedges, we say.
No peep-toes: 
We want our well-pedicured toes need to be flaunted, but with the rains and the consequent slush, it is better to opt for footwear that covers the toes.
Avoid light colours: 
Black or brown footwear is always the best when it comes to walking in the rains. Steer clear from all those whites, beiges and other good looking colours for these few months.