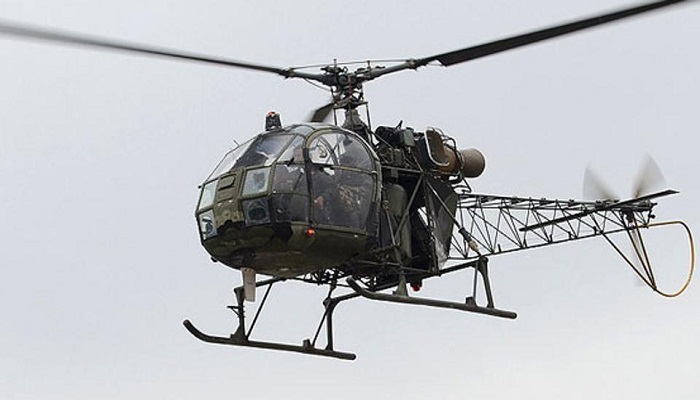 A suspected Chinese helicopter violated Indian airspace by hovering over Uttarakhand's Chamoli area close to Sino-India border, a police official said today.
Superintendent of Police, Chamoli, Tripti Bhatt said that the helicopter entered the Indian airspace from Tibetan side and hovered over Barahoti for about four minutes at 9.14 am on Saturday before it flew back.
She, however, refused to confirm that it was a Chinese helicopter.
Sources said that such violation of the Indian airspace in Chamoli and other areas of the state from the Chinese side have occurred in the past as well.
Bhatt clarified that the chopper was not a military aircraft.
"It was, however, a violation of the airspace because it entered into the Indian territory without any prior permission," she added.
The Local Intelligence Unit (LIU) spotted the violation, she said, adding the Indo-Tibetan Border Police (ITBP) was also aware of it.
"Whatever official procedures are required, we are doing that", Bhatt said when asked if the police authorities informed the Defence Ministry and the state government about this incident.
"We can't comment on that", she said when asked if vigil along the border was intensified.
"Chinese troops have intruded into the Indian territory in Barahoti on number of occasions in the past," she added.
Former Chief Minister Vijay Bahuguna said that Chinese troops intruded into Barahoti 35 times during his about two-year tenure, which ended in 2014.