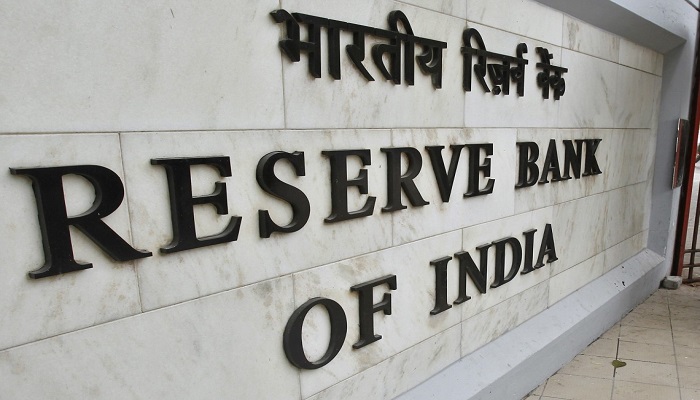 The Reserve Bank of India (RBI) kept its key interest rate unchanged at 6.25 percent on Wednesday, as widely expected, while lowering projections for inflation and striking a less hawkish tone in a policy statement.
The central bank's decision to leave the repo rate at a 6-1/2 year low had been expected by 56 of the 60 analysts surveyed by Reuters ahead of the monetary policy committee (MPC) meeting.
The reverse repo rate was also left unchanged at 6.00 percent.
At the same time, the RBI cut banks' statutory liquidity ratio – the amount of bonds they must set aside – by 50 basis points to 20 percent of total deposits starting on June 24.
Significantly, however, the RBI cut its projection for consumer inflation to 2-3.5 percent in April to September, down from 4.5 percent earlier, and to 3.5-4.5 percent in October to March, down from 5 percent earlier.
The change in forecast comes after consumer prices rose in April at their lowest annual rate in at least five years, slowing to 2.99 percent from 3.89 percent in March, well below the RBI's target of 4.0 percent.
The RBI said the risks to its inflation were "evenly balanced," a tweak in its language from its statement in April when it cited "upside risks" to inflation.
"The decision of the MPC is consistent with a neutral stance of monetary policy in consonance with the objective of achieving the medium-term target for consumer price index (CPI) inflation of 4 per cent within a band of +/- 2 per cent, while supporting growth," the RBI said in a statement.
The vote by the central bank's monetary policy committee was 5-1, the first split in the five meetings that have taken place since the MPC was formed last September. The statement did not say how the dissenting member, Ravindra H. Dholakia, a professor, voted.
RBI last changed the policy rate with a 25 basis points cut in October, though it surprised analysts with a 25 basis point hike in its reverse repo rate in April.
Bonds gained, with the benchmark 10-year bond yield down 2 basis points to 7.44 percent from its previous close, while the broader NSE share index rose up 0.2 percent.
Several factors are pointing to more benign inflation, including the likelihood of above-average monsoon rains, falling commodity prices, and a 5 percent rally in the rupee that has made imports cheaper.
The RBI said it wanted to see more evidence that the easing of inflation seen in April would endure, citing for example, sticky core inflation due to rising rural wage growth and strong consumption demand.
Inflation data for May will be released next week.
India's economy grew a slower-than-expected 6.1 percent in the January-March quarter, its slowest pace in more than two years and down from 7 percent in the previous quarter, although analysts expect growth to accelerate this year.
The slowdown was largely attributable to the government's shock decision last November to remove large denomination banknotes from circulation in a bid to combat rampant tax avoidance.