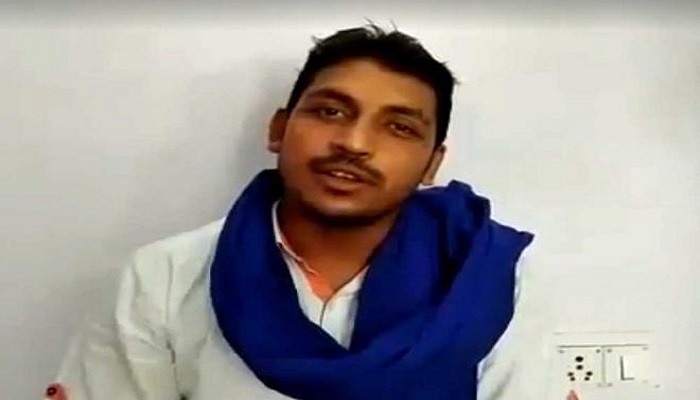 Main accused in the Saharanpur violence and Bhim Army founder Chandrashekhar was arrested from Himachal Pradesh on Thursday.
Chandrashekhar, 30 was nabbed from Dalhousie area of Himachal Pradesh, will be brought to Saharanpur on a transit remand.
Earlier, two members of the Bhim Army were arrested in Saharanpur for their alleged involvement in the Ramnagar caste violence on May 9 after one person was killed and several others were injured in a clash between Dalits and Thakurs at Shabbirpur village in the district on May 5.
About a dozen police vehicles were set ablaze and 12 policemen were injured on May 9.
Chandrasekhar, who had since been evading arrest, was carrying a reward of Rs 12,000 on his head.
The Uttar Pradesh police had recently constituted a Special Investigation Team (SIT) comprising 10 inspectors to probe 40 cases, registered between May 5 to May 23, in Saharanpur district which has seen bouts of inter-caste clashes last month.
Chandrasekhar had shot to limelight after holding a demonstration at Jantar Mantar in New Delhi against violence on Dalits in Saharanpur.
He had earlier said that he would surrender if 37 "innocent" Dalits were released on bail.
The cycle of violence in Saharanpur began on May 5, when a man was killed, several injured and around 25 homes set ablaze in inter-caste clashes in Shabbirpur village.
The district has remained tense ever since and violence has erupted repeatedly.
On May 23, another person was shot dead and two others were wounded, following which the government had suspended the senior superintendent of police and district magistrate and transferred the divisional commissioner and the deputy inspector general of police.
The Centre has since sent 400 anti-riot police personnel to Saharanpur to help the district administration restore peace in the region.
Chandrashekhar Azad 'Ravan', a young Saharanpur lawyer, and Vinay Ratna Singh had founded the Bhim Army in July 2015 to serve the interests of Dalits in the Saharanpur region where Rajputs and Dalits are involved in a long-drawn tussle for dominance and fight against oppression.
Chandrashekhar belongs to Chhutmalpur village adjoining Shabbirpur, the epicentre of recent troubles.