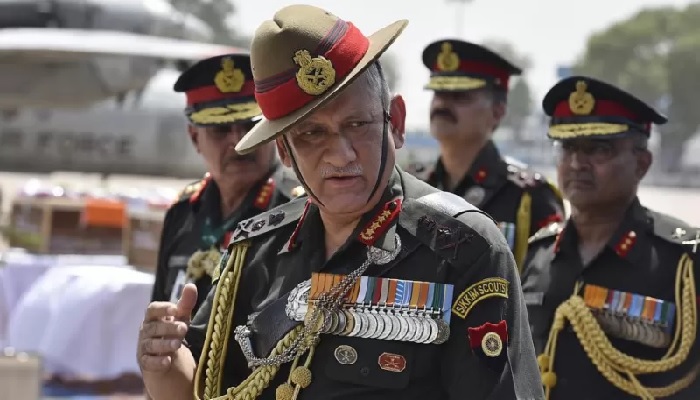 Indian Army Chief General Bipin Rawat today said that the force could deploy its first women combatants for operations in regions like Kashmir where soldiers have increasingly faced pushback from female protesters recently.
The General had last week said that the army will open combat roles to women, and the process will begin with them initially recruited in the military police.
"Sometimes we have to face women in the front during counter insurgencies. They could be tackled easily if we have enough strength of women officers and sizable other rank and file cadre", General Rawat said today after he attended the Passing Out Parade of the latest batch of soldiers at the Indian Military Academy (IMA).
Women are currently only recruited into selective areas of the army such as medical, legal, educational and engineering wings.
Rawat reiterated that the process to include women will begin with military police. "This will be the first form of women entry for combative works in the army," he said.
His statement came in response to a question on how the army planned to tackle rising incidents of stone pelting by women and girls in Kashmir.
Kashmir has been on the boil since last July when Hizbul Mujahideen militant Burhan Wani was killed by security forces. In the months since, more than a 100 civilians have died in violent clashes with the army and state police, often during counter-insurgency operations.
The General said that a massive social media campaign in Jammu and Kashmir was misleading youth and spreading hatred against Indian security forces.
"A disinformation campaign against India and Indian security forces is being run in valley among every section of the society in general and youth, in particular via social media but it will not be allowed to succeed," he added.