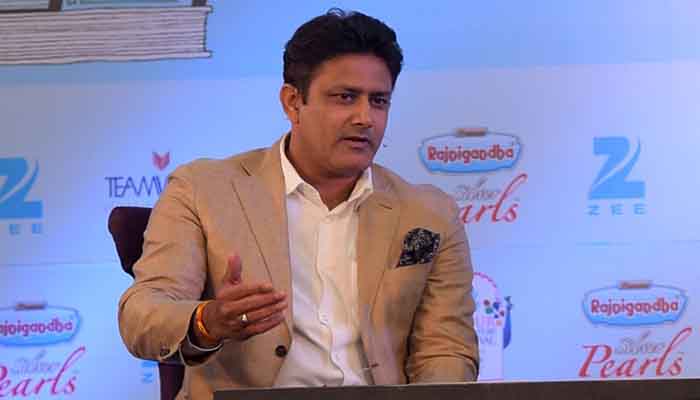 Anil Kumble can continue as Indian coach for a few days more until West Indies tour. Cricket Advisory Committee asked Indian Cricket Board for more time to resolve the issue.
Cricket Advisory Committee met BCCI CEO Rahul Johri and discussed the issue for a bit more than two hours. Late in the night, they communicated their decision to the board: give us more time to think over the issue. It is understood members of the CAC have also had separate conversations with Kumble and Kohli.
For the moment, there is no clarity on when, if at all, the CAC will conduct the pending interviews with the other coaching applicants. The team leaves for the West Indies on June 20 from London and returns to India on July 10.
A decision on Kumble is now expected to be taken at the BCCI's SGM on June 26. Incidentally, a day before the SGM, all BCCI members are scheduled to meet Vinod Rai, head of the Committee of Administrators (CoA).