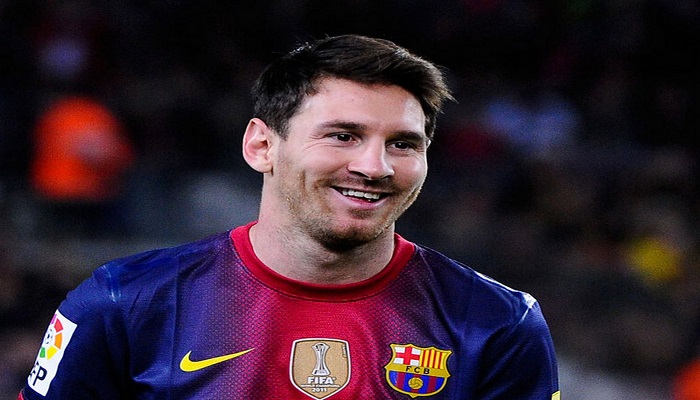 Barcelona Superstar Lionel Messi is all set to marry his long-time girlfriend and mother of his two children, Antonella Roccuzzo, on June 30 in their hometown Rosario.
"The wedding will be held in Rosario, Argentina, on June 30," Messi's personal communications agency 6 Pointer announced recently.
Messi will be 30 on June 24 and Antonella on 29 before they get married. The duo has been in love since their teenage days and living together for nine years. They also have two children; four-year-old Thiago and one and half-year-old baby Mateo.
The ceremony will be held at Rosario Cathedral and it is expected that every single one of his Barcelona teammates, 21 players in total are invited to his wedding.
Apart from his team-mates, his former companion Xavi is also believed to be invited among the footballing and showbiz celebrities. Pop Star Shakira could also be there with his Footballer Husband Gerard Pique. However, Barcelona captain Andres Iniesta will not be attending the celebration because of family reasons.
As per sources,  the most surprising exclusion of the list could his former boss Enrique, who won two La Ligas and the Champions League during his three years as Barca boss.
The Five-time Ballon d'Or winner has invited the club's masseurs, physiotherapists, and doctors but chose not to invite Enrique. He also did not invite any assistant coaches, Juan Carlos Unzue, Robert Moreno, Rafel Pol and Joaquin Valdes, and most notably, any members of the board.
His former team-mate Xavi also did the same when he married Nuria Cunillera. He skipped inviting members of the club's board to the wedding to avoid any conflict between former Barcelona presidents Joan Laporta and Sandro Rosell. And his favourite footballer is going to do the same to dodge any disputes.
Messi also has asked his invitees for gifts however he declared that all the gifts and amounts will be donated to his foundation which recently constructed 20 classrooms in Syria.