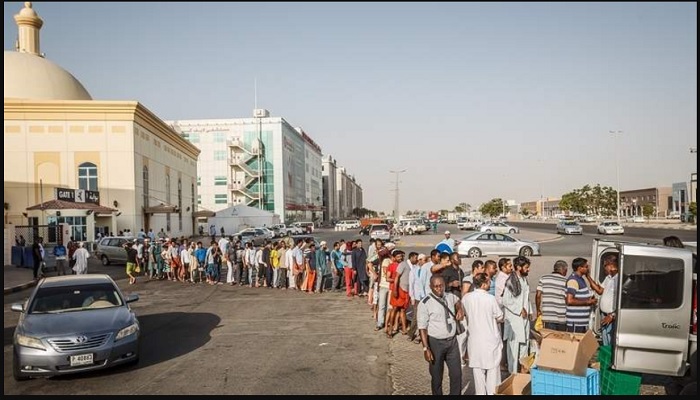 Every Ramadan, the act of charity fills all nooks and corners of the UAE. However, some individuals go the extra mile with the spirit of giving.
Thirty-year-old Afra Al Dhaheri is one Emirati who truly believes in these words, saying that it is in her "blood" to help the community as much as she can.
The animal rescuer and founder of Cloud9 Pet Hotel and Care, told that charity and compassion are her ultimate passion, and is, therefore, making the most of The Year of Giving during the holy month of Ramadan.
Al Dhaheri has various initiatives up her sleeves, including helping find homes for the neglected and abandoned animals in the UAE Capital, as well as feeding a whopping number of 6,000 workers Iftar.
Caring for the needy is certainly something that runs in the veins of many Emirati men and women.
After all, the Father of the nation, the late Sheikh Zayed bin Sultan Al Nahyan, often spoke about the importance of giving and showing genuine care for those around us. The founder of the UAE once said: "To treat every person, no matter what his creed or race, as a special soul, is a mark of Islam."
Al Dhaheri said she is looking forward to fulfilling her goal by putting a smile on the faces of 6,000 workers by the end of this year's Ramadan. "Every Ramadan we try to feed as many people as we can."
Last Ramadan, Al Dhaheri, along with her employees and customers, helped feed 5,300 people, mainly in the industrial area of Mussafah. "We usually focus on Mussafah, but now we are trying to find reach more areas."
"Some people really want to help and give the workers food, but they feel shy or worried they are offending them." she added.