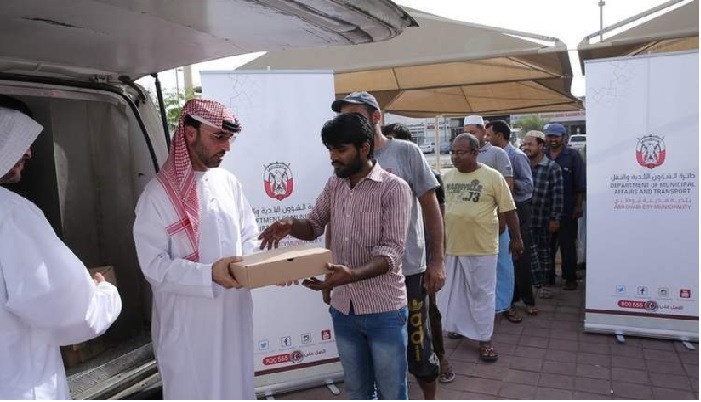 The Abu Dhabi municipality launched the 'Fasters Breakfast' charity initiative where 7,000 meals are served to workers in Musaffah residential district under the supervision of the Musaffah Center.
The Iftar programme is line with the implementation of the initiative of the Year of Giving 2017 launched by His Highness Sheikh Khalifa bin Zayed Al Nahyan, President of the UAE.
This initiative, which was inspired by the generous atmosphere that prevails during the holy month of Ramadan and funded by municipal employees, include breakfast meals for the cleaners and the traffic personnel at the Madinat Zayed Center throughout Ramadan in cooperation with the private sector.
This initiative also aims to perpetuate the values of charity work, and encourage volunteering as a constructive societal practice that contributes to consolidating social ties.
It also renews the municipality's commitment to maintain the CRS values, reflect the Municipality's mission, values, objectives and vision in supporting community segments, and participate in national and religious events.
It also aims at encouraging the community and strategic partners at the public and private sectors to do good, instill the principles of social solidarity among all community segments, and promote the values of love, tolerance and cooperation with partners.