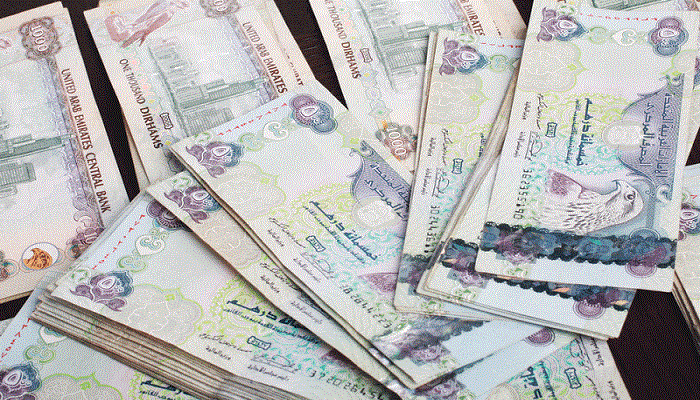 Ajman Police arrested a man who robbed an Asian of Dh24,000 (INR 4,20,000 Approax)after he withdraw money from a bank. The suspect's son , who helped him carry out the robbery has also been nabbed.
Colonel Abdallah Saif Al Matrooshi, deputy director of the police operations at Ajman Police, said that they received information from the victim about the robbery.
The victim told the police that as he was leaving the bank after withdrawing money, a man approached him asking him to show how UAE currency looks like.
The victim took out Dh70,000(INR 12,00,000Approax) that he had withdrawn and showed it to the accused, who returned it to the man. After the suspect left, the victim counted the cash and to his dismay found that Dh24,000 was missing.
A police team was formed and a hunt launched. The suspect was nabbed by the team within 24 hours. His son — who was the suspect's aide — was arrested from their residence in Sharjah. The robbed money was seized from the house and handed over to the victim.
Colonel Al Matrooshi urged the people and bank customers not to trust strangers and be very cautious after withdrawing large amounts of cash from the bank.