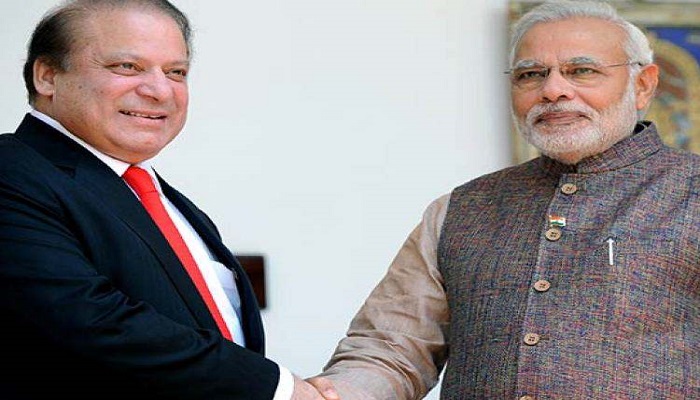 Days after Prime Minister Narendra Modi had a small casual meeting with his Pakistani counterpart Nawaz Sharif at the SCO Summit in Astana, India will today release 11 Pakistani civil prisoners in a "goodwill gesture".Report says.
Pakistan had sought the release of these prisoners as they had all completed their sentence.
The move by India comes at a time when the two nations are fighting a legal battle at the International Court of Justice (ICJ) over the death sentence of Indian national Kulbhushan Jadhav ordered by a Pakistani military court.
Days ago, PM Modi had met Sharif on the sidelines of the Summit in Kazakhstan where the two nations permanent members of the SCO.
The report cited sources saying that Pm Modi enquired about Sharif's health and also about his mother and family.
Last week, India had released two kids – Ali Raza (11) and Babar (10) – who had inadvertently crossed the international border in Punjab along with their uncle Mohammed Shahzad who continues to be in India's custody.
The kids were to be released in April but Indian authorities had put it on hold after Pakistan announced the death sentence to Jadhav.
Over the issue of releasing the 11 Pakistani prisoners, the report cited Indian officials saying that it was a humanitarian issue and should not be linked with further downturn in ties over Jadhav. 
They added that with this "goodwill gesture", the government hopes that Islamabad too will facilitate the release of Indian prisoners lodged in Pakistani jails. 
According to the government, there are 132 Indian prisoners in Pakistani jails, out of which 57 have already served their jail term. Pakistan says that India has to confirm their nationality before it releases them.