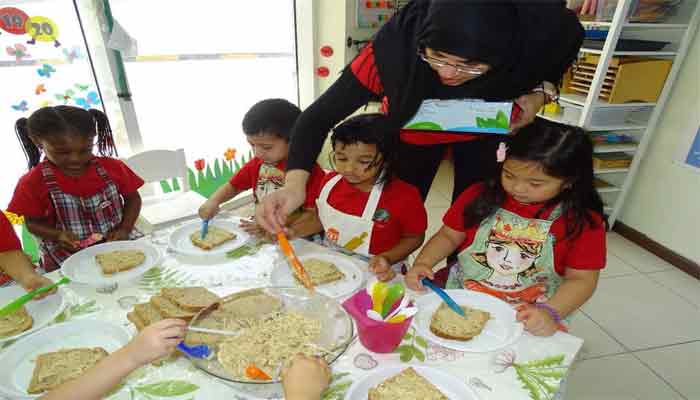 15 toddlers from Kids World Nursery at Dubai Jumeirah Village Circle made Iftar feast for their working mothers. Tears flowed as the mothers saw the surprise made by their little hands. The feast was made of vegetables and Chicken sandwiches. They made decorated paper bags and filled them with dates, apple, laban, water and juice.
The children sang songs for 70 women at their accommodation. Many brave migrant workers leave their own families to make a living abroad. The children at Kids World Nursery wanted to honour their selflessness by spending time with them during the holy month which is dedicated to giving.
The caretakers of the nursery which are mothers themselves sat, ate and played with the students, and many reminisced about time spent with their own children.
Inoka Udeni was shocked to see so many children at her accommodation in Dubai Production City, formerly International Media Production Zone. "Most of us had no idea about the party. It was a pleasant surprise. We felt so honoured and loved the way these young angels served us iftar with so much affection. We are grateful," said the 40-year-old Sri Lankan cleaner and mother of two children, aged eight and six.
Ms Udeni said she missed her own children. She has not seen them for two years.