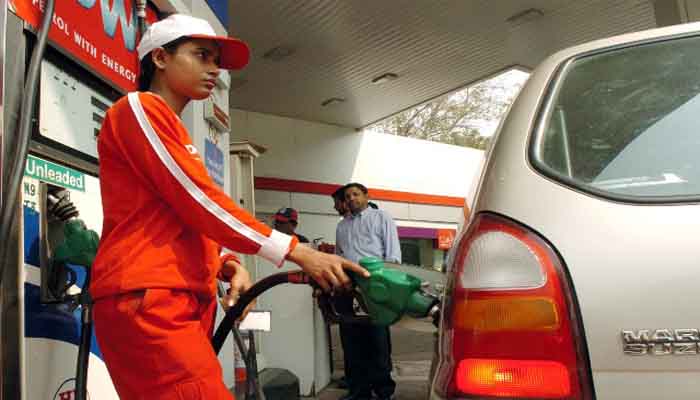 India's oil marketing companies cut petrol price by Rs 1.12 per litre and that of diesel by Rs 1.24 litre with effect from the morning of June 16, a day ahead of the scheduled roll out of a new mechanism to review and revise the retail fuel prices everyday nationwide.
With the latest cut, petrol will cost Rs 66.91 per litre in Delhi, while diesel will be sold for Rs 55.94 per litre, after accounting for the corresponding changes in the taxes and levies, the data on the Indian Oil Corp website showed.
"The current level of international product prices of Petrol and Diesel and INR-USD exchange rate warrant decrease in selling price of Petrol and Diesel, the impact of which is being passed on to the consumers with this price revision," India's largest oil marketing company Indian Oil Corp said in a statement.
It must be noted that the three state-run oil marketing companies Indian Oil Corp, Bharat Petroleum Corp and Hindustan Petroleum Corp will revise petrol and diesel prices on a daily basis all across the country beginning tomorrow, June 16.
The reported roll out of daily petrol price revision mechanism comes close on the heels of a pilot project to review petrol and diesel prices on a daily basis in five cities from May 1.
"Indian Oil Corp has implemented daily revision of Retail Selling Prices of Petrol and Diesel on a pilot basis in Chandigarh, Jamshedpur, Puducherry District, Udaipur and Visakhapatnam with effect from 1 May, 2017.
On the same lines, IOC intends to start revising Retail Selling Prices of Petrol and Diesel across the country on a daily basis with effect from 16 June 2017. The prices declared on a daily basis shall be applicable from 6 AM to 6 AM the next day," the company said in the statement.