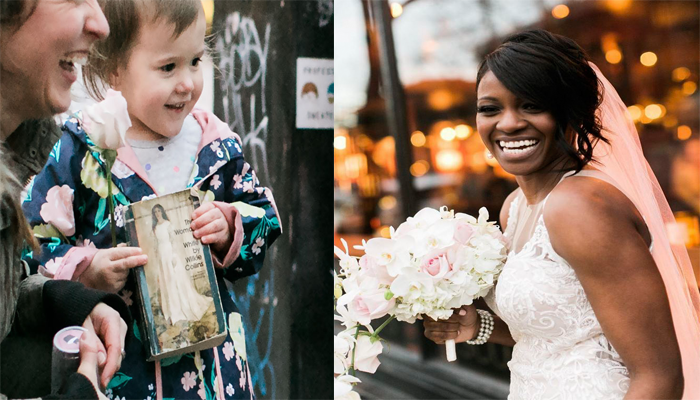 This little girl thought she actually met 'The Princess of Ballard' from her favourite story. It was during a wedding photo shoot this interesting incident happened.
The husband Scott Robertson narrates the unforgettable incident took place like this, "My wife and I got married last February, and during the photo shoot this little girl and her mom happened to be walking by,"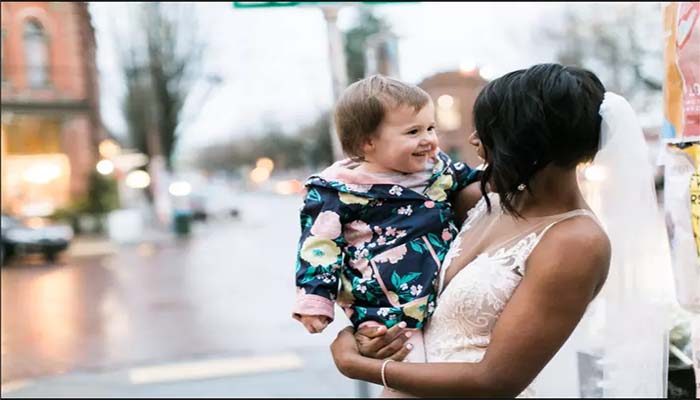 "The little girl thought my beautiful wife was the Princess from her favourite book (the one she's holding)." Since this all happened during their photo shoot, photographer Stephanie Cristalli managed to snap some photos. The little girl even got a flower from the bride's bouquet. "Your wife is forever the Princess of Ballard to her," the little girl's mom told Scott.
The girl mistook the bride as one of the characters in the story book she read.