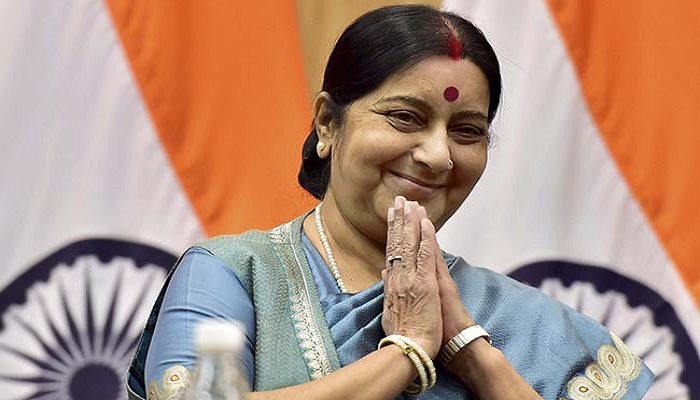 "No Indian will have to travel more than 50 km to get their passport, as the government is planning to set up a comprehensive network of Passport Seva Kendras (PSK) across the nation, with major post offices to also provide the service", External Affairs Minister Sushma Swaraj said on Saturday.
The Minister, announcing the opening of 149 new Post Office Passport Seva Kendras (POPSKs), said these will be set up in the second phase. In the first phase 86 POPSKs were to be set up 52 of which are now functional.
Apart from centres in the post offices, the government had earlier also announced 16 full-fledged PSKs taking the total number of new centres to the "auspicious" 251, she said.
"When I started at the Ministry, we had only 77 PSKs to cater to the whole nation. I realised that distance was the biggest hurdle for people to get their passports," she said.
Even after pushing through 16 more PSKs apart from 86 of them in post offices, Sushma Swaraj said she felt it was not enough.
"We planned to set a target and decided that no individual should have to travel more than 50 km for a passport."
"With that criterion for selection, today I announce 149 new POPSKs," she said.
Sushma Swaraj also launched a web portal for the ministry's flagship "Know India Programme" aimed at connecting the Indian youth living abroad with Indian culture and heritage.
Under the programme, the Indian diaspora would visit the country for a 25-day tour fully funded by the government.