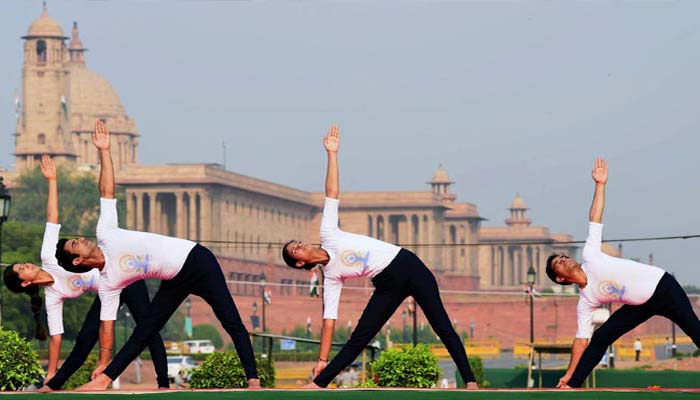 The New Delhi police had received intelligence inputs about terror outfits planning a 'London-style attack'. The attacking threat came on the day when Country along with the world celebrates International Yoga Day.
The warning was similar to the attack recently happened in London, which a man has ploughed a van into people. Police had closed the roads with bus barricades. Only had left some space for pedestrians to pass through. So any vehicle which tries to run over will only end up in hitting the buses.
Police had received a specific input about a London-style attack being planned to disrupt the event that was being attended by various dignitaries, including NDA's presidential candidate Ram Nath Kovind.