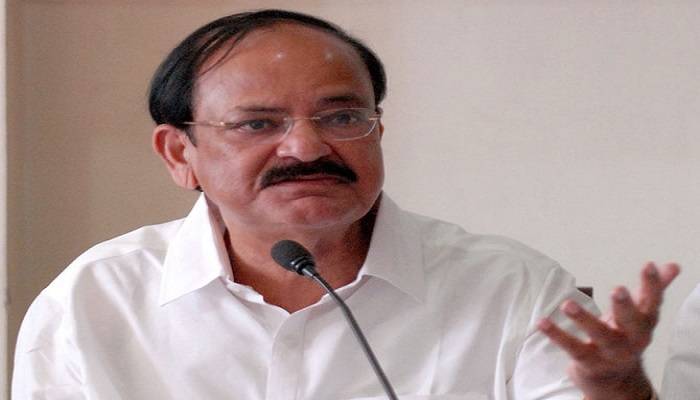 Union urban development minister M Venkaiah Naidu said on Thursday loan waiver has become fashion now and should be waived in extreme situations only.
"Loan waiver has become fashion now. It should be waived but in extreme situations only. It's not a final solution. You have to take care of systems. The farmers should be taken care in distress," Naidu said at India's largest municipal bond programme in Mumbai.
Naidu's remarks come days after finance minister Arun Jaitley ruled out any waiver of farm loan and said the Centre will adhere to fiscal targets.
On Wednesday, Karnataka government announced it will waive off cooperative bank loans to farmers, becoming the latest state to offer a write-off amid growing farm unrest in the country.
The move follows Uttar Pradesh, Maharashtra and Punjab announcing loan waivers and a violent rural strike demanding debt relief in Madhya Pradesh, which left five farmers dead in police firing in Mandsaur.
In Maharashtra, ruled by the BJP, farmers are clamoring for a bailout after two years of drought and falling commodity prices. In Punjab, known as India's grain bowl, the Congress won last month's election partly on the promise of a farm loan waiver.
In southern Tamil Nadu, reeling from dry weather, a court asked the state government to write off loans to all farmers. Farmers from the southern state recently protested in New Delhi, showing the skulls of neighbours who had committed suicide to press their demand for drought relief and loan write-offs.
The outburst of discontent poses a challenge for Prime Minister Narendra Modi, who has promised to double farmers' incomes over the next five years.