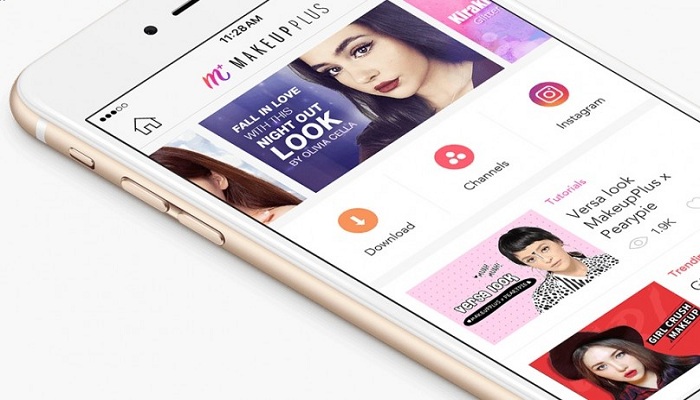 You can buy beauty products like lipsticks online however, the risk of getting one you may not want in real life is high if you are not sure of the brand and shade you want.
The risk is even higher if you want to try out something new. This mobile app made by a Chinese company will help women choose the best lipsticks by letting them try it out virtually.
Chinese technology company Meitu that makes smartphones and selfie apps has developed MakeUp Plus app, which acts as a virtual beauty counter, to help women try and buy the shades that best suit them from the comfort of their rooms. It is available for both iOS and Android devices.
MakeUp Plus app is simple and easy to use. All you have to do is to select a colour and point the camera of your mobile handset to yourself. You will see your lips with the shade you have selected, letting you know whether or not it suits you.
In other words, the app uses advanced facial recognition and augmented reality technology that enables users to virtually try top and trending make up looks (as well as create their own) and then learn how to bring those looks into the real world using in-app makeup tips and video tutorials.
It doesn't end with that. The app also allows users to try out make-up foundation, hair colour, and face contouring. The products that are available online for trial can be bought by placing an order online.
Consumers will have a variety of products to choose from different brands as Meitu has collaborated with dozens of world's popular beauty product manufacturers. Usage of cosmetics differs from region to region, so an option has been provided for MakeUp Plus app users to choose their location to access the brands available in the area.
The app also comes with "one-touch" feature that allows users to retouch their photos and selfie videos. The airbrush tool helps users retouch their photos to give a natural look with undetectable edits.