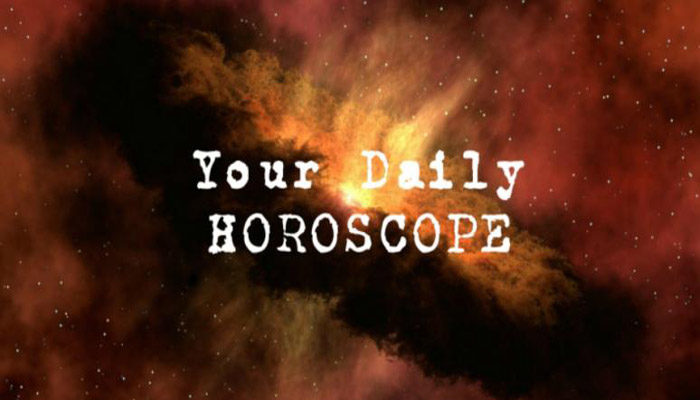 Aries: Powers of intuition are doubled, so don't be surprised when you find yourself reading the minds of others. Brilliant flashes can be yours if you can catch them!
Taurus: Today should be another good day for you.Why not enjoy a long lunch with a friend or leave work early for something pleasurable?
Gemini: Today stars are causing obstruction in the area of personal finances but you'll discover brilliant ways to get through it. Many of you have been working overtime to improve your finances; this is fine, but don't allow money to rule your life.
Cancer: Quiet moments will be your happiest. It will be easier to stay home than to go out this evening; avoid crowded places and unpleasant people.
Leo: Don't hide your light – shine it brightly for everyone to see and practice random acts of kindness.
Virgo: The more organised you can be with your budget, the more you can save for the future. Of course, you'll need to set aside some money each week to spend on pleasure.
Libra: Disagreements are likely to you and your associates and even your best friends may be at odds with you today. The best way to avoid unnecessary arguments is to keep your opinions to yourself. Unless it is a matter of life and death.
Scorpio: You won't be afraid to say what you think, especially on matters of which you have thought long and hard.
Sagittarius: It's just the right day to enjoy a lazy morning, but be ready for some off the wall communication later. Romantic energies pull you forward.
Capricorn: The more you learn about preventing illness and maintaining good health, the better able you will be to take control of your own energies.
Aquarius: Control jealousy and stay out of power tussles. Financial changes have been hard to handle, but today brings some relief.
Pisces: Taking time to understand your own motivations in relationships, as well as your partner's, will be time well spent.