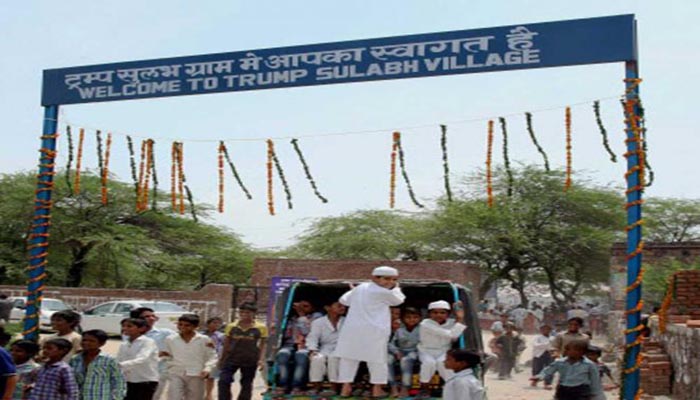 A village in Mewat region of Haryana was dedicated to President Donald Trump. Now on, the village will be known as 'Trump Sulabh Village'.
It is a symbolic gesture to promote the Indo-US relations, Sulabh founder Bindeshwar Pathak formally launched various projects for the all-round development of Marora panchayat under Mewat region in Haryana.
Sulabh, a non-governmental organisation, provides affordable sanitation and toilets to the masses to end the practice of manual scavenging.
It also works across the country to support the 'Swachh Bharat' mission. Sulabh, which engages over 50,000 people, claims that so far it has constructed nearly 10.5 million household toilets.