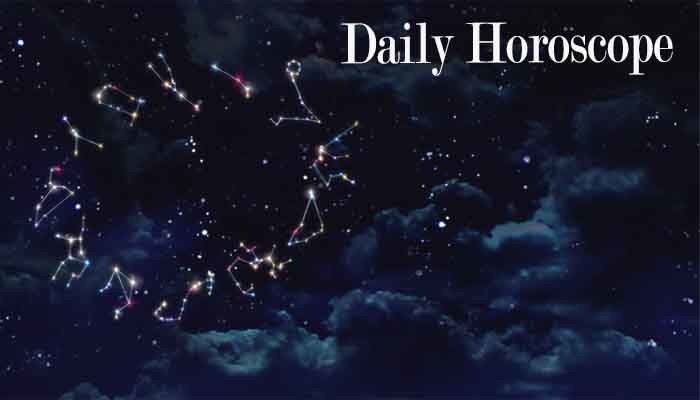 Aries 
Loose ends may be hard to tie up before the year ends as confusing Neptune clashes with the Moon. Missed communications could cause delays and accidents, so try to move slowly and carefully through your day. Take time out to rest and meditate.
Taurus 
Stars are improving your mood and making you everybody's darling on this very fortunate day. You can achieve almost anything you put your mind to, so don't be afraid to dream big. Make a list of what you want to accomplish.
Gemini
The stars shall create high energy today, so focus on doing good deeds to avoid nervous tension. It will be too easy to lose your temper today, especially with your friends and associates. They may not share the same vision as you, but this shouldn't stop you from pursuing your goals and dreams.
Cancer 
Today's energy may be too hot to handle. Love relationships are exciting but unpredictable, so hang on tight. Children may need extra attention and some may even be more prone to accidents today… if you have little ones in your care, be watchful.
Leo 
Bring some holiday cheer into your home. No matter what you celebrate this season, you'll enjoy dressing up your home to reflect your traditions and values. Curl up in your favourite chair with a cup of cocoa and a good book tonight!
Virgo 
Stars are urging you to talk about whatever is on your mind. The conversation should be delightful today, so don't be shy. You may find that the pace of life picks up considerably, with more e-mail, snail mail, and telephone calls to handle. You may not be able to respond to everyone. At least the day will go by quickly.
Libra 
You are probably better off staying at home today. you'll be happiest in your own personal environment. If you must go out, try to leave the event early. You need to catch up on your sleep.
Scorpio 
You may barely have time to catch your breath as the day starts off with a bang and it seems you need to be everywhere at once. You may be under a lot of pressure and are more likely to let someone have a piece of your mind. If a troublesome co-worker gets in your way, it may be all you can do to keep from saying something you will regret.
Sagittarius 
Disagreements about values and finances might arise today and it's just best to agree to disagree. Give yourself time to think things over before you make any decisions. Social events are enjoyable this evening, but you really should turn in early.
Capricorn 
You'll find it is easy to understand others without the need for words today; some Capricorns will even experience telepathy. It could be difficult to express yourself verbally, but body language and subtle nuances should be exceptionally clear to you. Listen to what your heart is saying today and don't pay much attention to the voices in your head.
Aquarius 
Today you are itching to check out sales, so, by all means, take a look around! You may even find you have a little bit extra in your wallet to spend, so take advantage of good bargains. Tonight, celebrate by indulging in little luxuries.
Pisces 
With visions of the future; hopefully, you'll see the greatest good possible and not just a reflection of your own fears and anxieties. If you find yourself dancing on the pessimistic side, snap out of it.