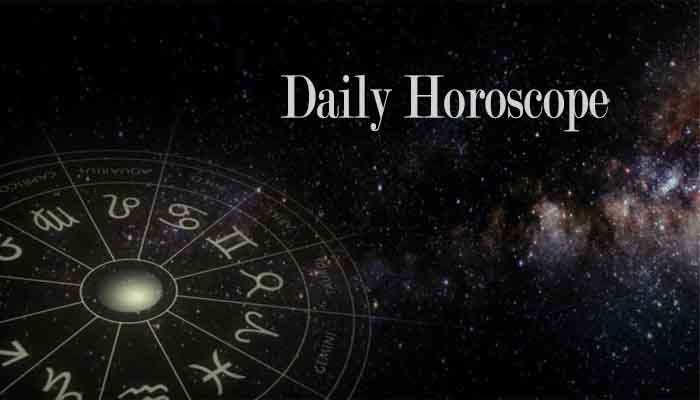 Aries: Be prepared to accept the unexpected, everything should turn out in your favour. Those in authority support you regarding a project, but expenses can increase the pressure on your wallet.
Taurus: Creative works will bring your recognition and offer in terms of money. You feel like being friendly and will leave a good impression during a meeting.
Gemini: You might feel the need to re-examine who you are and where you are going today but finances should be quite stable now.
Cancer: Be prepared for last-minute changes to your plans and schedule, Let things happen naturally and try to have some patience – the outcome will be in your favour. You are likely to be overly sensitive to the feelings of those around you.
Leo: Stay alerted as you may not get correct information. You could be overworked and also still work overtime, but financial worries should be a thing of the past and you could plan for a big purchase.
Virgo: Today, money matters need careful handling, as you might leave some points undiscussed. You could have trouble making up your mind about an investment matter.
Libra: Your involvement in a project won't allow you to unwind tonight as you had first hoped. Another party may not lay their cards on the table at first, which will make it difficult to figure out their intentions.
Scorpio: You have to do a lot of rushing around as you try to get projects finished. An official decision may not go in your favour, but romance is well aspected, even if you seem a little confused by your lover's actions recently.
Sagittarius: A new position may come your way, but you're in an indecisive mood. Extra vitamins and food supplements are just the things to fight off minor health ailments.
Capricorn: You like the idea of being your own boss – all that extra money in hand and more flexibility. This may allow you to renovate and rejuvenate your mind and body.
Aquarius: An old debt might be recovered, but resist your instinct to invest it in a get-rich-quick scheme. Job interests should go very well, especially if your work is along creative lines.
Pisces: important decisions regarding assets or other possessions can be taken with confidence. You might be in a dilemma regarding a planned group tour, but at the end of the day, you should be able to count on the one you love.