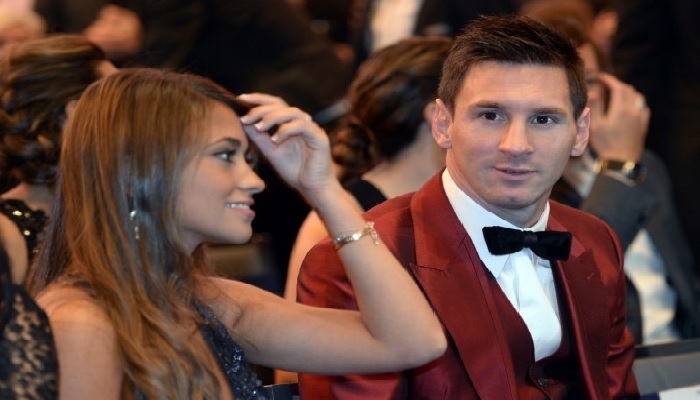 What is like attending a marriage ceremony without sumptuous food? Boring, to be frank. It is for the yummy thing on the plate that most attend marriage ceremonies, while some even gatecrash weddings, thanks to just the aroma !
One of the legendary footballers of this generation, Lionel Messi, is getting married to childhood sweetheart Antonella Roccuzzo in a grand affair at a city centre Casino hotel in Rosario, Argentina tomorrow. 
A star-studded guest list — mostly players and staff of FC Barcelona — are invited for the grand occasion. Reportedly, Former Barca Manager Luis Enrique was not even sent an invitation to the wedding of Messi and Antonella, while midfielder Andres Iniesta has politely declined attending it.
The Casino-hotel in Rosario, Sante Fe, where the marriage will be taking place, does absolutely look like a haven. The complex contains an indoor and outdoor pool, spa, bars, restaurants and obviously, a casino.
Undoubtedly, the picturesque venue is mesmerising as anything, but the real pleasure lies on the food menu of the wedding day.