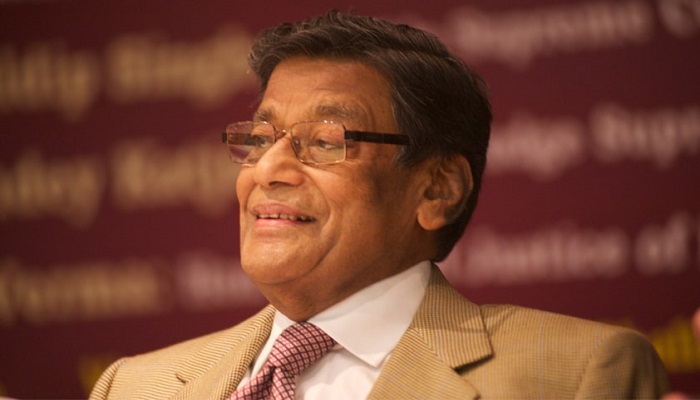 Senior advocate and constitutional expert K K Venugopal has been appointed as the new Attorney General of India. He succeeds Mukul Rohatgi as the country's top law officer.
His name has been cleared by the office of the President of India. The 86 year old's name will soon be notified by the government.
Thanks to his constitutional expertise and vast legal experience, Venugopal had emerged as the frontrunner for the post.
Venugopal was recently included in a high-powered committee, by the Law Ministry, to suggest measures to make India an international hub for arbitration and conciliation.
After the government had extended his second term till further orders-Rohatgi had expressed his unwillingness to continue in the post.
As per available information, Venugopal had a meeting with Prime Minister Narendra Modi before the PM left for a three-nation tour. His name was discussed before Modi's departure to the US, Netherlands and Portugal.
Venugopal had served as Additional Solicitor General of India in the Morarji Desai' government.
He assisted the Court as amicus curiae in the infamous 2G spectrum case.
Venugopal had represented senior BJP leader L K Advani in the Babri Masjid demolition case.