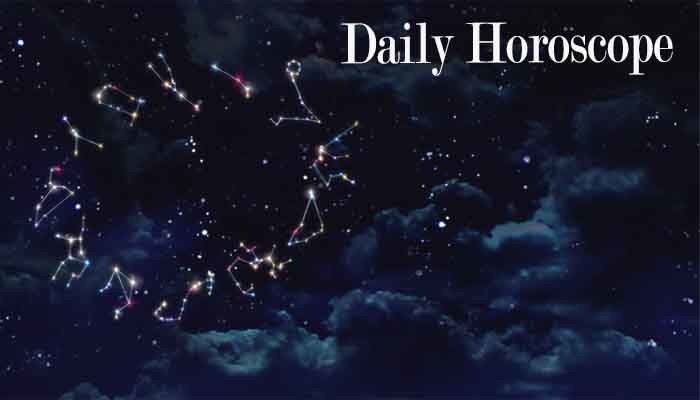 Aries 
Get behind the news and closer to your real motivations, Financially, you are likely to have many fish to fry. Carelessness with important papers and documents have to be avoided.
Taurus 
Focus on the tasks at hand and mutter under your breath. Success is found in a job well done, not through victory in petty arguments Keep spending at a sensible level and spoil yourself with a small treat.
Gemini 
Rather than criticising, enact your own expectations and watch others follow suit.Be honest with your lover about your feelings. Avoid emotional manipulation. Singles, that intellectual lover is just waiting for your approach!
Cancer 
Decisions need to be made regarding finances, be sensible while making them. Be wary of not listening to your love and masking your true intentions due to fears. Honesty will win – games will not.
Leo 
Express your concepts light-heartedly and avoid probing too intensely, so that communications find healing solutions to old concerns. You need to keep a tight reign on your spending lest your budget shall go hire-wire.
Virgo 
Push to get to the heart of the matter. Unstable connections won't last the distance with these stars. You face the limitations of your finances. Your wish list has high expectations.
Libra 
Decisions and choices are made. Your inspiration is financial motivation. Seek like-minded folks who follow your train of thought. Romance reaches a critical point, where common ground needs to be found.
Scorpio 
At work, your desire to know the true intentions of those close to you is intense. The need for stability and reliability takes the place of light-hearted fun. Feeling isolated? Others ignoring your ideas just add to the present confusion.
Sagittarius 
Confidence and determination ensure victory. You have the object of your desires in mind, so set about and make it yours. Money shall be in plenty and some windfall gains are also possible.
Capricorn 
The stars signal that the changes you seek begin with you, not outside influences. Financial discussions are best avoided, as agreement is difficult
Aquarius 
Take a step back and assess the present hurdles regarding your aims. What are you physically putting in? What is this tension surrounding your expectations of those close to you and their efforts? Expect delays due to adjustments, discussions and decisions. Romance is clouded by unrealistic expectations and stubborn opinions. Put love decisions to the side for now.
Pisces 
Pressure leads your colleagues to believe you are attempting to smother or manipulate them to your way of thought. Choose your words wisely: Be gentle when exploring the depths of your lover's emotions or your partner's intentions.