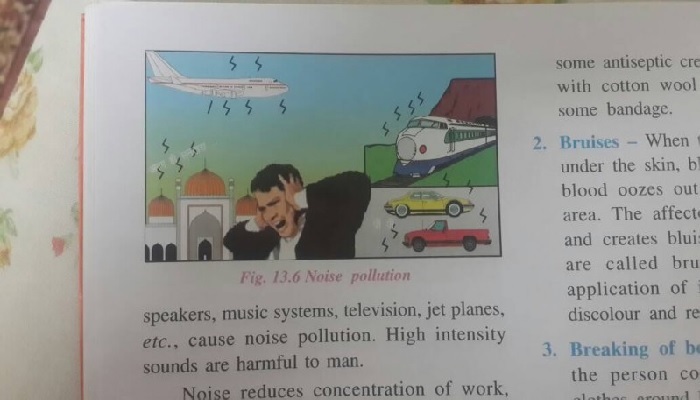 A picture in an ICSE (Indian School Certificate Examinations) school textbook on mosques being treated as a source of noise pollution has become a matter of discussion on the social media; though publishers have apologised for the same and promised that it will be removed from the next editions.
However, the ICSE has said that the board neither prescribes nor publishes any textbook and that the concerned school has to deal with the issue. The picture from the textbook which is taught in Class VI, making its rounds on social media, is published by Selina Publishers. The picture shows train, car, aeroplane and mosque as the sources of high intensity noise, right next to a man who is seen shutting his ears.
Cybernauts have recently launched a petition asking the book to be withdrawn soon. The uproar made the publishers apologise who confirmed that they will be changing the picture in the upcoming editions.
Apologising to the ones whose sentiments were hurt due to the ICSE textbook picture, Hemant Gupta from Selina Publishers had sent out an apology letter.