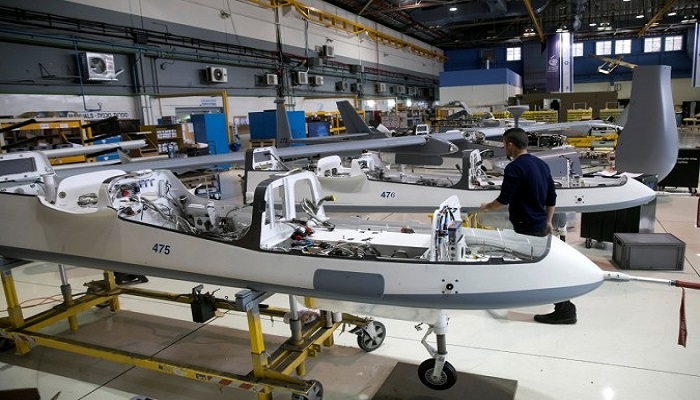 Wipro Infrastructure Engineering (WIN), part of Wipro Enterprises (P) Ltd. and Israeli defence company Israel Aerospace Industries (IAI) today announced an alliance.
Wipro Infrastructure Engineering will set up a manufacturing facility in India in partnership with IAI to meet the requirements of global aircraft OEMs and Tier-1 suppliers. The facility will make composite structures in India for global markets and address the compliance requirements of IAI, other OEMs and Tier-1 suppliers to meet Defense Offset Guidelines detailed by the Ministry of Defence, Government of India.
WIN set up India's first Aerospace actuator manufacturing facility at the Devanahalli Special Economic Zone in Bangalore.
In 2016, WIN acquired H.R Givon Ltd., an Israel-headquartered manufacturer of metallic parts and assemblies for the Aerospace industry, which has three manufacturing plants – two in Israel and one in the United States. The acquisition has helped WIN further expand its product portfolio in aerostructure parts and assemblies, expand global footprint and forge deeper customer relationships.
Pratik Kumar, Chief Executive Officer, Wipro Infrastructure Engineering & Executive Director, Wipro Enterprises (P) Limited, said,"This partnership will not only strengthen our presence in the growing aerospace sector and standing as a partner of choice for global OEMs and Tier-1s, but will also help us explore emerging business opportunities in key markets."
Shlomi Karako, EVP and General Manager of the Commercial Aircraft Group, IAI, said, "India is a major strategic customer of IAI and the relationship with India is extremely important for us. We look forward to assist Wipro in building its composite facility with knowhow and technologies that we will provide in the near future as part of the Indian government's 'Make in India' initiative and plan to expand the collaboration even further in the future."