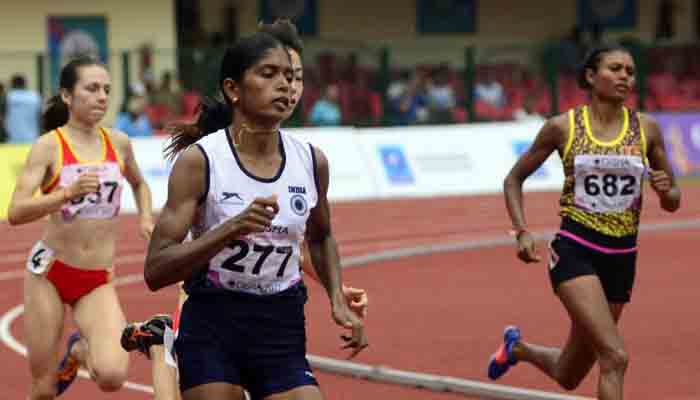 It was definitely a dream day for the country. India's athletes in Bhubaneswar had won four gold medals, a bronze, and a silver for Tajinderpal Singh Toor in shot put.
India's international runner Tintu Luka fought against all discomfort in the horrific humid weather conditions during her 800m heats in the morning session of the Asian Athletics Championships at the Kalinga Stadium. She comfortably won in 2:06.66 secs. Vishambhar Kolekar is the other Indian to have qualified for the final.
Nirmala Sheoran and Muhammad Anas led their way to 400m golds while Ajay Kumar Saroj and then Chitra PU stunned the stadium with gold medals in the 1500m.