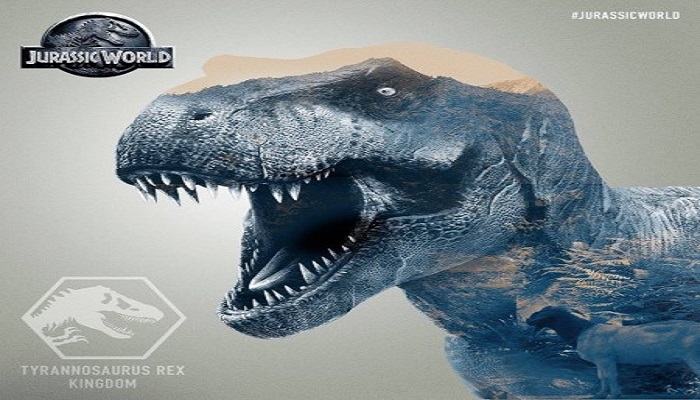 Jurassic World 2, the upcoming science fiction adventure movie which is titled 'Fallen Kingdom', could take the franchise fans  through a few familiar locations and feature some of their favourite characters onscreen.
The movie has been hit lately with numerous online leaks, teasing fans about possible plot twists and hinting at the details of popular characters. The latest rumour that is doing the rounds is related to the Velociraptor, Rexy, and the possibilities of an underwater adventure in the movie.
A couple of leaked set photos feature the animatronic dinosaur resting inside a cage. However, it is not clear whether these transport cages are just used for filming or will it have a vital role to play in the movie. The followers of the Jurassic Park film series will have to wait for the official plot details to know more about it.
Meanwhile, behind-the-scene stills of a small yellow submarine also appeared online recently. The submarine is speculated to be featured in an action-packed underwater scene, probably in the Mosasaur lagoon, according to a fansite called Jurassic World 2 movie.
The upcoming science fiction film, which revolves around the relationship between humans and dinosaurs, might take its viewers through some of the familiar locations. According to a fansite called Jurassic Outpost, a sign board of East Dock was spotted by some fans at the filming location.
"Whilst the sign is almost an exact replica of the ones seen in Jurassic Park, one major difference eludes to an interesting revelation. The absence of the directional arrow and presence of the small 'Authorized Personnel Only' plaque tells us that this sign is actually on the Dock itself. It certainly seems that the East Dock has a large part to play in Fallen Kingdom," stated the portal.