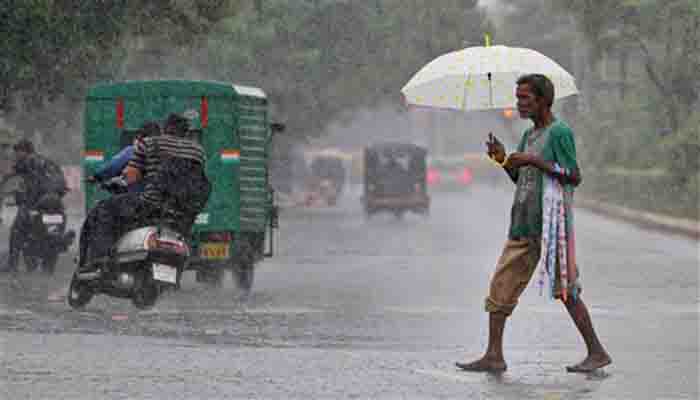 Heavy rains have killed 74 people, including 70 from the Northeast in the past 15 days.
The weather department has predicted an increase in the intensity of rains, with the monsoon moving towards north-west India.
The monsoon has covered Maharashtra and Gujarat and parts of southern Rajasthan and western Madhya Pradesh, apart from the Northeast.
Heavy rains thrashed suburban Mumbai, leading to waterlogging and traffic jams.
In Rajasthan, a sub-divisional magistrate and his vehicle were washed away by a sudden current in a river. His body is yet to be recovered.
At least 50 people died in flood-related incidents of drowning, landslides and electrocution in Assam till Thursday.
In Madhya Pradesh, many areas in Rewa and Satna were submerged and the authorities have relocated hundreds to safer places.