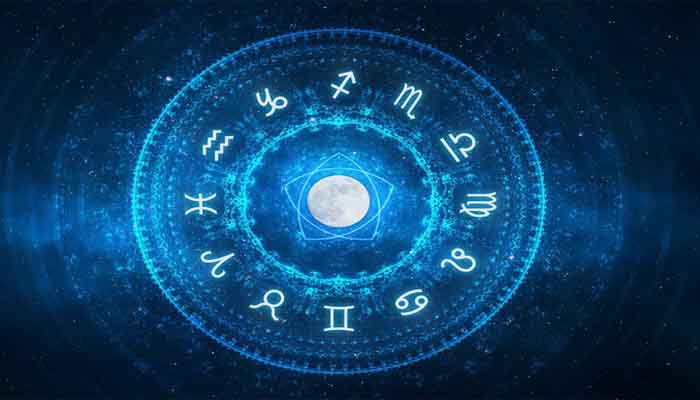 Aries 
Someone you work with may be trying to make you look bad. Someone you work with may be withholding valuable information. Legal matters that have been pending may be alleviated through compromise.
Taurus 
Today, time will fly by. You have made a lot of plans for yourself. You may have a bitter experience with a colleague, but this will be cleared up very soon. You will have to devote time to your beloved today and cancel all plans you have made with your friends to spend time with them.
Gemini 
You may find that your boss is not delighted with your work lately. Toning, fitness, pampering should all be scheduled. You may find that others do not do things the way you want; however, if the job gets done, let it pass.
Cancer 
Stars indicate fun, sports, children, romance and social activities which will take up most of your time. You will enjoy the company of your new found love. An inclination to gamble may take hold of you from time to time, listen to that little voice in your head which tells you to control yourself especially today.
Leo 
You will be happy today. There will be a lively atmosphere at home, work and wherever you find yourself. However, people around you may act strangely and out of character. This is due to the position of the stars. Try and be tolerant to situations. Everything will be back to normal soon.
Virgo 
Today the fitness bug may act like a bee in your bonnet. You may feel the need for the release obtained from physical workouts. There is a possibility of high voltage sex also. You may meet someone very special with whom you will be interested in forming long term relationships.
Libra 
You may have a strong urge to take the bull by the horn. Premature confrontation may give negative results. Relax. Just a little tact will enable you to achieve more in a couple of days. You may even show signs of hypersensitivity. Avoid arguments and do not let others bother you.
Scorpio 
A day for letting your hair down. You will be pulled in opposite directions by two forces – on one hand, the traditional ideas will pull you back while the new ideas that you have been nurturing will push your forward. Do whatever makes you happy – stars favour you today with happiness.
Sagittarius 
If you are in the artistic field, a satisfying day for you. You will be imaginative and your creativity will flow easily. However, you might feel a little high-strung. Do not worry, it is a natural tendency of an artistic mind. Your expenses may go completely haywire.
Capricorn
You may feel let down by some people and may want to take legal action. Think carefully before you take any harsh or strong measures. You may well enough, live to regret such a step. The last thing you want is to create a scene, leading to a state of open warfare. Your ego needs some kind of a boost.
Aquarius 
You may have a feeling of being taken for granted today. Do not feel dampened and down. People do not understand the worth of what they have sometimes. You need to wait for the right time. This is primarily due to the position of the stars. Everything will be back to normal soon. Be tolerant.
Pisces 
The emphasis is on relationships today. Your emotional quotient will be up to the mark. You will handle relationships carefully. People around you will tend to be very sensitive. Let yourself be ruled by your heart and not your head. You will excel in handling people.