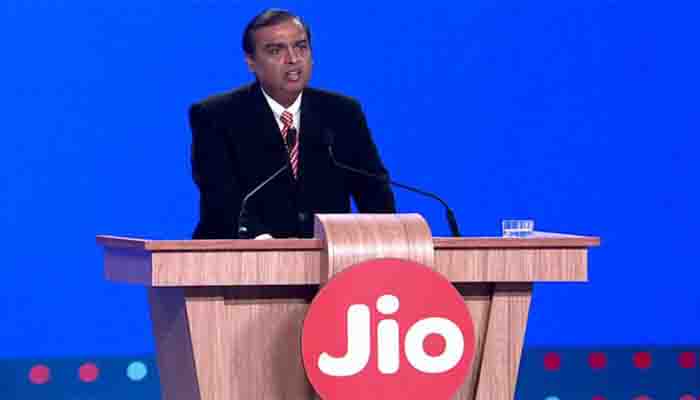 Mukesh Ambani launched an "effectively free" 4G-enabled feature phone handset during the Reliance Industries Ltd's (RIL) 40th annual general meeting (AGM) in Mumbai.
The company has christened the phone 'Jio Phone'. "The Jio phone would be available for an effective price Rs 0," Mukesh Ambani, Chairman, RIL said.
"On the Jio phone voice will always be free, second, the 50 crore feature phone users don't even have access to the basic internet.
I believe today every young Indian should have access to information at his fingertips and that is what the Jio phone enables.
To enable a digital life all to need access to data at affordable rates. So starting August 15 this year I am declaring digital freedom for all feature phone users. Jio will give them access to unlimited data on the Jio phone," India's richest man added.
At a plan Rs 153 a month, it is only 3 per cent of the existing price putting an end to unaffordable data for all Indians forever, Ambani said.
Users will be able to connect Jio phone to any TV and not just smart TV but even the old CRT (Cathode Ray Tube) TVs that you have. All Jio phone users can enjoy viewing their Jio content on their phones from their TV screens, Ambani said.
It is the "most intelligent affordable phone in the whole world," Jio said while launching the phone.
In a curtain raiser of sorts, Jio on Thursday had taken to tease the launch in a cryptic way on micro-blogging site Twitter. "We are all set to unfold a new chapter of the Jio Digital Life. Join us at the Reliance AGM 2017," it said.