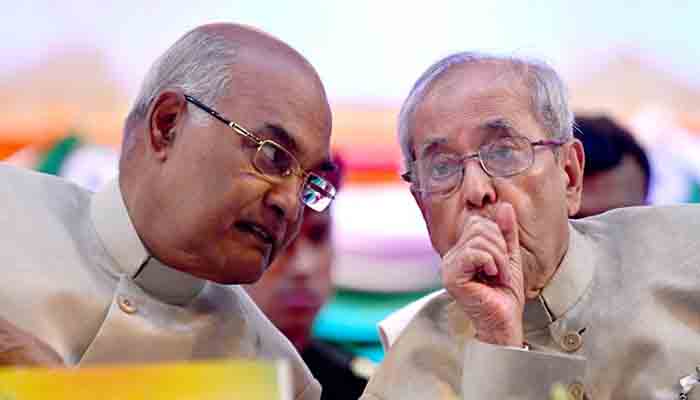 Ram Nath Kovind, the 71-year-old former BJP member will take oath as the 14th President of India at the Central Hall of Parliament at 12.15pm today
Chief Justice of India Justice J S Khehar, will administer the oath of office, after which Kovind will exchange the chair with outgoing President Pranab Mukherjee.
Kovind will take a buggy ride from Rashtrapati Bhavan to Parliament along with Mukherjee. Mukherjee will be seated on the left side, with Kovind on his right. The two will exchange seats while returning to Rashtrapati Bhavan after the oath-taking ceremony.