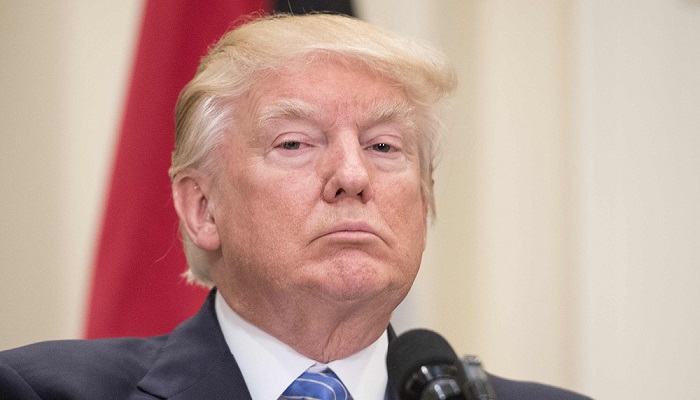 The United States will not "accept or allow" transgender individuals in the military, President Donald Trump declared on Wednesday, reversing a decision taken by the Barack Obama administration last year.
The decision that Mr Trump announced on Twitter on Wednesday morning was in the making ever since his administration came into power. Last week, Defence Secretary James Mattis ordered pausing of fresh induction of transgender individuals into the military.
About 2,450 of the approximately 1.3 million active-duty service members are estimated to be transgenders. Their future now remains unclear after the President's announcement.
Mr Trump said on Twitter that American forces "must be focussed on decisive and overwhelming victory."
"After consultation with my generals and military experts, please be advised that the United States government will not accept or allow transgender individuals to serve in any capacity in the U.S. military," Mr Trump said.
"Our military must be focussed on decisive and overwhelming victory and cannot be burdened with the tremendous medical costs and disruption that transgender in the military would entail," he said.
Allowing transgenders to serve openly in the military was the last of the several measures during the Obama administration to advance equity in the military.
In 2011, the U.S military adopted a "don't ask, don't tell" for gay men, lesbians and bisexuals. Women were allowed in all combat roles in 2015.
In 2016, then Defence Secretary Ash Carter lifted the ban on transgender individuals from serving. Hundreds of transgenders in the military lived a secret life to avoid dismissal until then.
The Obama administration also required the Pentagon to pay for medical costs for gender transition, which has infuriated many Republicans. Several Republican lawmakers are pushing to undo this provision.