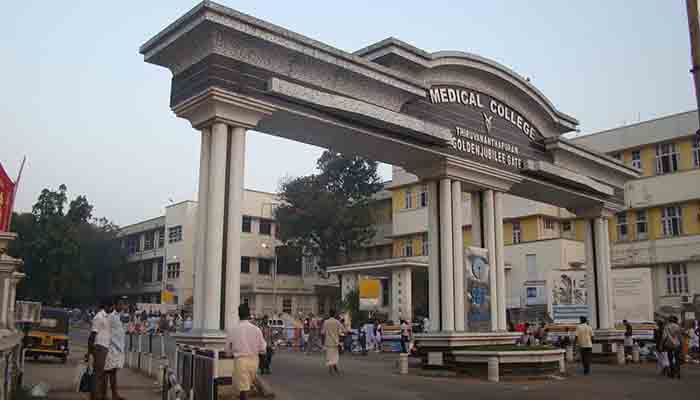 Over the last two months, 47 doctors including professors have retired from various medical colleges in Kerala. The vacancies arising out of retirements include four posts of principals.
In Thiruvananthapuram medical college, 16 faculty members retired during this period, one in Kollam, five in Alappuzha medical college including principal, nine in Kottayam medical college, one in Konni, four in Thrissur medical college, two in Manjeri including principal and nine vacancies in Kozhikode medical college including the principal. The gap between the sanctioned and existing strength of doctors is as high as 100 in many medical colleges.
Some of these hospitals are working with a staff strength sanctioned 50 years ago. Experts say the government needs to sanction more posts at the level of assistant, assistant professor level.
The vacancies remain unfilled at a time when government medical colleges are bursting at the seams. The Trivandrum Medical College which has 200 MBBS seats should ideally have 900 beds. But the existing bed strength is 2,750. Kozhikode medical college which has the highest number of medical seats in the government sector at 250, should ideally have 1,100 beds. But the existing bed strength is 2,800 and number of patients at a given time is 4,000.
Besides hitting patient care, the shortage is also affecting administrative activities. With the patient load increases, there is an urgent need to conduct a realistic assessment of the staff strength and work load for long-term solutions.