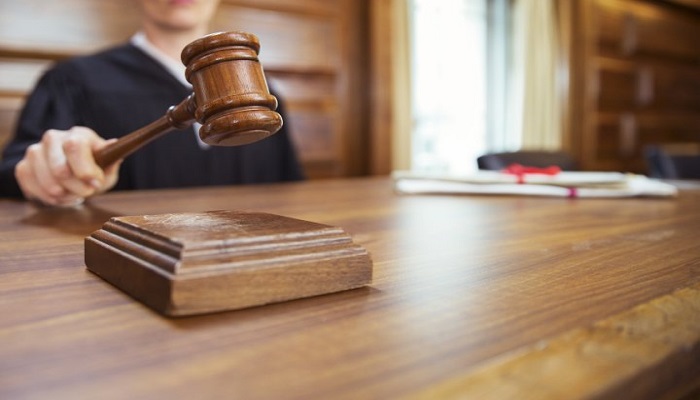 The Abu Dhabi Federal Court of Appeals on Wednesday sentenced a Pakistani man to 10 years in prison for terror-related offences.
The defendant, identified as Akhtar Z.M., 36, who was also ordered to be deported after serving his term, was found guilty of joining Al Qaida in Pakistan, training in its camps there, attempting to join the terrorist Ahrar Al Sham group in Syria and promoting the ideology of terrorist groups.
The court turned down pleas from the defendant's lawyer that he had promoted the ideology of the terrorist groups in 2012 and 2013 before the UAE counter-terrorism laws were enforced.
In its ruling, the court observed that the defendant attempted to join terrorist groups in Syria after the UAE counter-terrorism laws came into force.
The court also ordered that all equipment used in the offences be confiscated.
Another Pakistani, Omran N.K., 25, was sentenced to three years in jail, to be followed by deportation, for aiding and abetting the first defendant and failing to report his crimes to the police, despite his knowledge that they violated the UAE counter-terrorism laws.
In another case, an Emirati man, Mohammad A.H., 32, was ordered to stay for six months in a counselling centre affiliated to the Ministry of Interior.
The man had his passport seized, was banned from travelling abroad and put on probation for six months for posing a possible terror threat.
In a third case, an Emirati, S.T.M.H., 48, charged with promoting terrorist ideology, insulting UAE leaders and hurting the UAE's ties with Egypt and Saudi Arabia, had his hearing adjourned to August 9.
The defendant, who works for an oil company, studied in Saudi Arabia and had submitted a research paper to the Abu Dhabi General Authority for Islamic Affairs and the Federal National Council, denied all charges.
The man told the court that the criminal laboratory examined material saved on his cell phones and computers and found nothing that is violating the UAE's counter-terrorism laws.
The lawyer of the defendant demanded that he be cleared of all charges and told the court 30 computers, phones and other storage means were examined but nothing illegal was found.
The lawyer also demanded that he be allowed to cross-examine the prosecution witness, which the court approved to give the man every opportunity to defend himself.