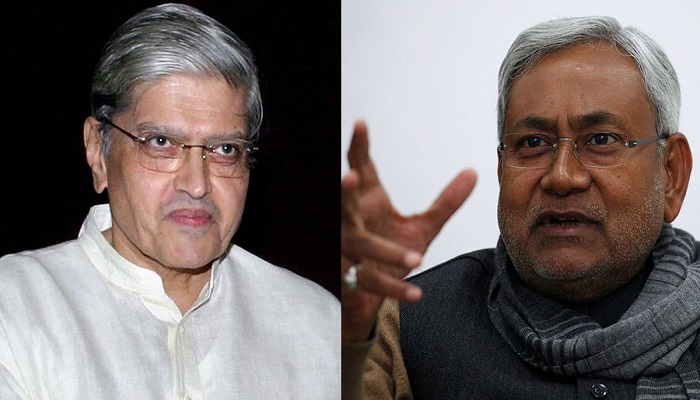 Even after forming an alliance with BJP in Bihar, JD(U) president Nitish Kumar will support the opposition's Vice-Presidential candidate Gopalkrishna Gandhi.
Sources said Nitish has maintained that the support extended to Gandhi will remain unchanged as the two issues should not be mixed up. "Nitishji has always maintained that the party has different roles in Bihar and in national politics. Alliance with BJP was in the interest of the state but the party has supported Gandhi on merit and his credentials. Therefore, there is no reason to change the decision," a senior JD (U) leader, privy to developments, said.
The leader said even when Nitish supported NDA's presidential candidate Ram Nath Kovind, he had told his then allies Congress and RJD that the three parties were committed to each other only in state affairs and this should not be construed as a national norm.
Sources said it has been conveyed to all party MPs that Gandhi remains their candidate and they need not consider NDA nominee Venkaiah Naidu.
However, when Nitish decided to break up from the grand alliance on Wednesday, he had told party MPs that a decision about the party's role in Vice-Presidential polls would be taken after the floor test on Friday.
However, confirmation about support to Gandhi was made by a senior leader, who was present in the relevant meetings on Thursday.
He said there were similarities between Nitish's support to Kovind and Gandhi due to which he has stuck to his decision in spite of changed political equations.