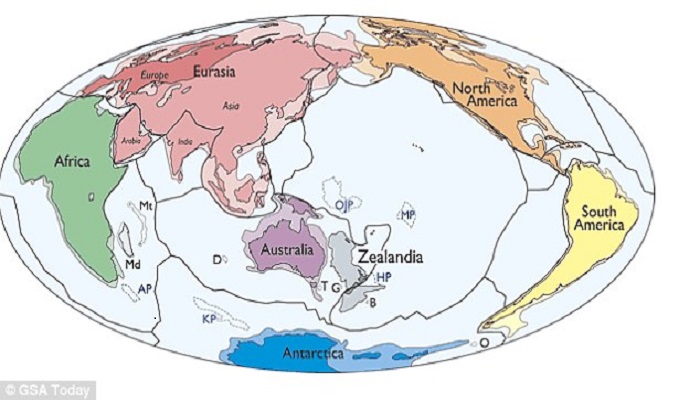 Scientists are attempting to unlock the secrets of the "lost continent" of Zealandia, setting sail on Friday to investigate the huge underwater landmass east of Australia that has never been properly studied.
Zealandia, which is mostly submerged beneath the South Pacific, was once part of the Gondwana super-continent, but broke away some 75 million years ago.
In a paper published in the Geological Society of America's Journal GSA Today in February, researchers made the case that it should be considered a new continent.
Drill ship Joides Resolution will recover sediments and rocks lying deep beneath the sea bed in a bid to discover how the region has behaved over the past millions of years.
Co-chief scientist Jerry Dickens, from Rice University in Texas, said the region was a vital area to study changes in global climate.
"As Australia moved north and the Tasman Sea developed, global circulation patterns changed and water depths over Zealandia fluctuated," he said.
"This region was important in influencing global changes."
Australian National University's Neville Exon said the two-month expedition, setting out Friday from Townsville, would also help better understand major changes in the global tectonic configuration that started about 53 million years ago.
This is around the time that the Pacific "Ring of Fire", a hotspot for volcanoes and earthquakes, came into existence.
In the February scientific paper, lead author Nick Mortimer said experts had been gathering data to make the case for Zealandia being a continent for more than 20 years.