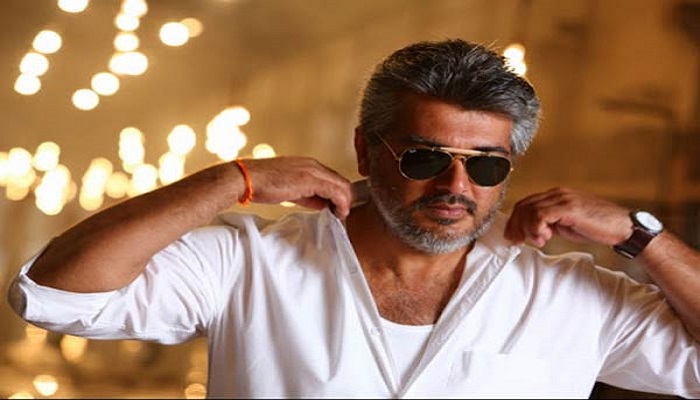 Today is a landmark day in Thala Ajith's illustrious and fabulous acting career. The same day 25 years ago (August 3, 1992) Ajith had signed for his first movie 'Prema Pusthakam'. It was a Telugu movie directed by Gollapudi Srinivas and Gollapudi Maruthi Rao. As Srinivas died when the movie was in the making, his father Maruthi Rao completed the movie which got released on July 16, 1993.
Since then Ajith has acted in 57 movies which includes many blockbusters, superhits, hits, average grossers, failures and disasters. No other actor's career has had these many highs and lows like Ajith. He has sustained all and today remains as one of the top three stars of Kollywood and retains the King of Opening title for many years now. 
He is a self made star and has huge fan support. His diehard fans consider him like a demi-god and also pounce on anyone who badmouths the actor.
Ajith's Vivegam is scheduled to hit the screens on August 24 and it is the most anticipated project after the year. At the age of 46, Ajith has worked very hard in the gym and chiseled his body to get a complete physical makeover as an international agent. He always works hard to satisfy his fans and goes to any extent in taking risks to do that. The level for risks he has taken for 'Vivegam' will leave the audience dumbfounded as claimed by the makers. Vivegam is undoubtedly going to be a memorable treat for the movie buffs. 
Here is wishing the inimitable darling of the masses and classes- Thala Ajith for the successful completion of 25 years in film industry and to complete many more successful years.