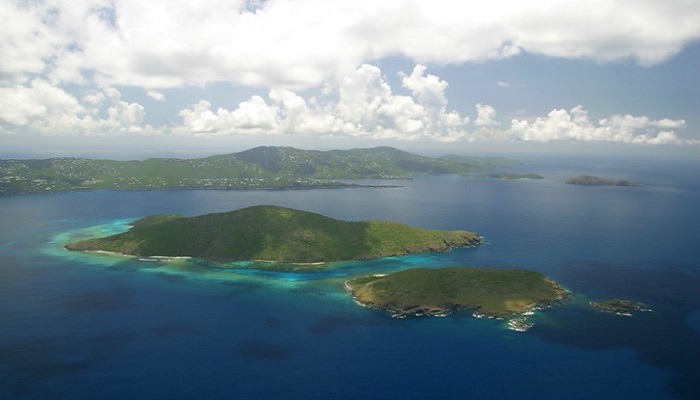 A team of researchers from Indian Institute of Technology (IIT) Madras brought back an island off Tuticorin Coast which was partially submerged due to coral mining. This island, which is among the 21 uninhabited islands in the Gulf of Mannar, shrunk almost 10 times of its initial size in 1986. But the IIT team reportedly helped it gain mass by 7.6 per cent in two years, bringing back hopes of protecting the island.
The team of five scholars led by Professor S A Sannasiraj, Head of Department of Ocean Engineering, IIT Madras aims to control the erosion of the island and facilitate coral rehabilitation in surrounding areas. A report quoted Director of Environment Department, Tamil Nadu, H Malleshappa, who says that combined with coral mining and rising sea levels over the year has harmed the island.
According to the report, in 1986, the island was 16 hectares, which shrunk to 1.5 hectares in 2015. The project led by the IIT-team have been able to increase the mass of the island from 1.5284 hectares in December 2015 to 1.6545 hectares in 2017.
In 2014, alarmed by the submergence of the Vaan island, the Tamil Nadu government approached IIT Madras to protect the island. A report by the Government stated how one-fourth of the island was already submerged due to the removal of coral reefs. The report also reportedly pointed out 'heavy biotic interference due to its nearness to Tuticorin town',.
IIT Madras hence devised a project with the specific need of the island and used a system named,' two-layer submerged reef breakwater system'. A report claim that these are 9,000 small units of reinforced concrete structure with holes, which are lowered into the sea and placed in a semi-circular fashion, in the first phase, 250 m off the island's shoreline.
The holes in the concrete help in achieving good water circulation and wave dissipation. They also facilitate marine growth.
Sannasiraj said that in eight months they observed corals growing on these structures.
Noteworthy that while these corals were used in coral rehabilitation projects around the world, this is the first time they are being used to protect an island. The first phase which was initiated in 2015 was completed at a cost of Rs 12 crore and the second phase is expected to begin soon.
The importance of these islands lies in the fact that they protect the 170-kilometre coastal stretch and dissipates wave energy before it reaches the coast of Tamil Nadu. The Gulf of Mannar is India's first marine biosphere reserve in Asia, created in 1989 by the Indian Government. It is situated between India and Sri Lanka and is a chain of 21 islands and adjoining coral reefs off the coast of Tuticorin and Ramanathapuram.