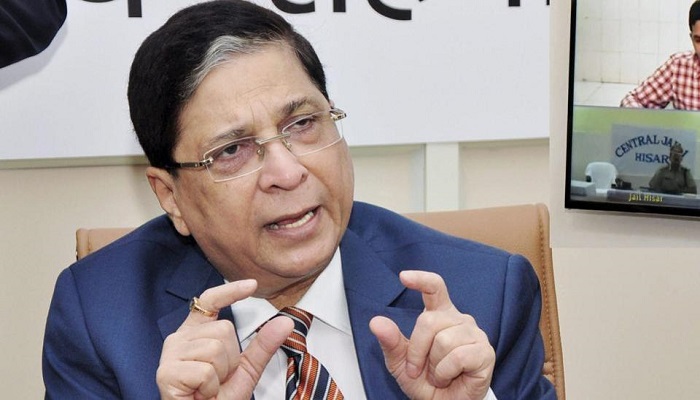 Mr Dipak Misra, the senior judge of the Supreme Court, was today appointed as the next Chief Justice of India. An official notification announcing 63-year-old Misra's appointment was issued by the Law Ministry yesterday.
Misra will take over from incumbent JS Khehar, who will retire on August 27. Justice Mishra will be sworn in as the 45th Chief Justice of India by President Ram Nath Kovind the same day.
The 63-year-old CJI-designate is the senior-most judge of the Supreme Court after Justice Khehar. Justice Misra joined as an advocate on February 14, 1977, and practised in constitutional, civil, criminal, revenue, service and sales tax matters in the Orissa High Court and the Service Tribunal.
Selected as an Additional Judge of the Orissa High Court on January 17, 1996, and transferred to the Madhya Pradesh High Court on March 3, 1997, and became a permanent Judge on December 19 the same year.
Justice Misra took charge of the office of Chief Justice, Patna High Court on December 23, 2009, and charge of the office of the Chief Justice of Delhi High Court on May 24, 2010.