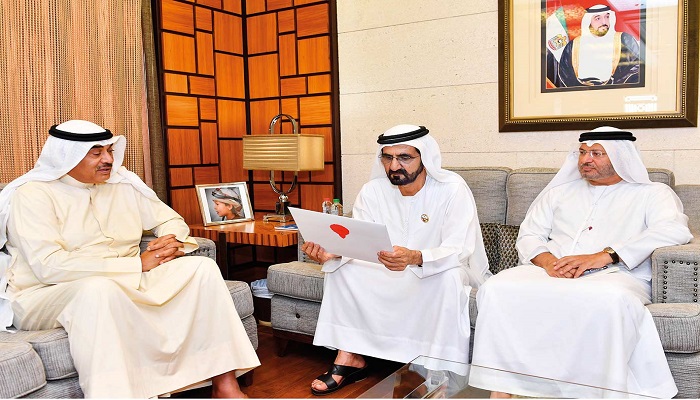 As the crisis with Qatar entered its third month, efforts to break the stalemate intensified on Tuesday with renewed diplomatic efforts by Kuwait and the US.
His Highness Shaikh Mohammad Bin Rashid Al Maktoum, the Vice-President and Prime Minister of the UAE and Ruler of Dubai, received on Tuesday a letter addressed to President His Highness Shaikh Khalifa Bin Zayed Al Nahyan from Kuwaiti Emir Shaikh Sabah Al Ahmad Al Sabah.
Earlier, Saudi Minister of Foreign Affairs Adel Bin Ahmad Al Jubeir met Shaikh Sabah Al Khalid.
"Despite the scepticism, confusion and media clamour, Kuwait's principled position is to mediate to resolve the dispute within the Gulf framework and not to open the doors to gaps that could facilitate regional interference," Gulf sources said.
Kuwaiti minister's Arab tour coincided with two American envoys' visit to the region in what was described as "consolidation of Kuwait's efforts".
Tim Lenderking, deputy assistant secretary for Arabian Gulf Affairs in the Near East Bureau, and Retired General Anthony Charles Zinni arrived in Kuwait on the first leg of a tour that will include Saudi Arabia, the UAE, Bahrain, Egypt, and Qatar.
Meanwhile, Egyptian President Abdul Fattah Al Sissi "underscored the necessity that Qatar responds to the concerns of the anti-terror quartet.