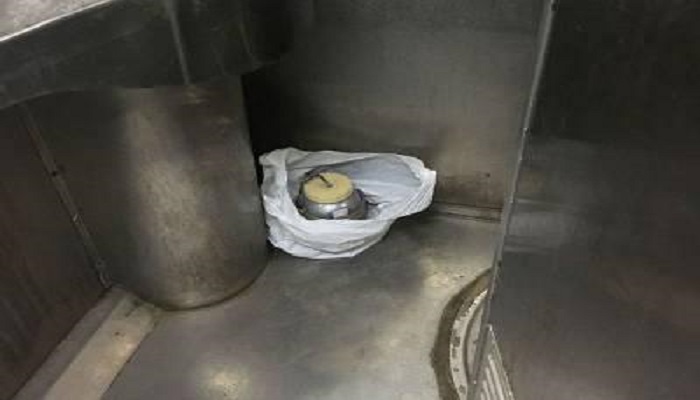 A low-intensity bomb was on Wednesday night found in Amritsar-bound Akal Takht Express in Uttar Pradesh's Amethi.
The two coaches of the train were vacated and the bomb was deactivated.
Police also recovered a letter warning revenge for Lashkar-e-Toiba (LeT) terrorist Abu Dujana's killing.
"India will have to pay the price for Dujana's 'martyrdom'" reads a letter recovered from the site.
"A low-intensity device was found, it has been deactivated and the train has left for its destination," said Saumitra Yadav, SP Government Railway Police.
Top Lashkar-e-Toiba (LeT) commander Abu Dujana, a Pakistani national, was killed in a well-planned operation by a joint team of the Jammu and Kashmir Police, Army, and CRPF in Pulwama district of south Kashmir.
Coming from Gilgit Baltistan, Dujana is said to have started operating in Jammu and Kashmir from 2010. He was believed to have a strong network especially in southern Kashmir and is said to have been the mastermind behind the Pampore attack which killed at least eight CRPF men in 2016. The LeT had claimed responsibility for the attack.