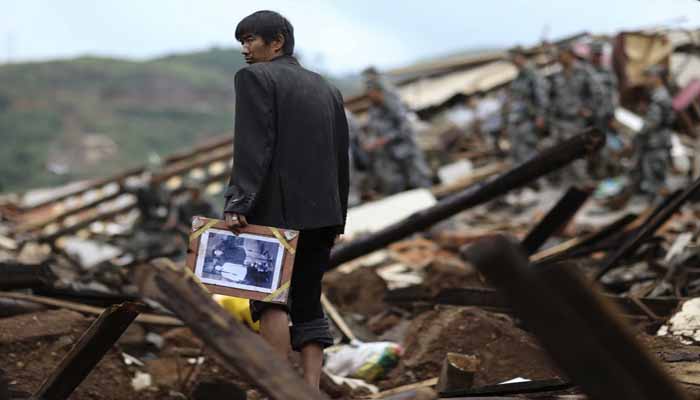 A 7.0-magnitude earthquake struck a remote, mountainous part of China's southwestern province of Sichuan, killing 19 people, including eight tourists, and injuring 247, the provincial government said.
The quake hit a sparsely populated area 200 km (120 miles) northwest of the city of Guangyuan late on Tuesday at a depth of 10 km (6 miles), the US Geological Survey said. It was also close to the Jiuzhaigou nature reserve, a tourist destination.
Sichuan is frequently struck by tremors. A huge quake there in May 2008 killed almost 70,000 people. A separate quake of magnitude 6.6 hit a remote part of China's far northwestern region of Xinjiang, more than 2,000 km (1,240 miles) away, on Wednesday, the Chinese earthquake administration said. Almost 32 people had been injured in the mostly rural area. The Sichuan government said rescuers were gradually evacuating tourists and residents who had been cut off by landslides.
It added that 19 people had been killed, but most of those injured were not seriously hurt. The dead included eight tourists, two residents and nine whose identities have yet to be confirmed, state television said.
A few dozen tourists were camped out at Jiuzhaigou airport, waiting for flights. The airport was open and beginning to evacuate people by air.
Some people were injured in the hotel but most were fine.
All 341 Taiwan tourists in 19 tour groups were safe, the government of the self-ruled island said, however. The Sichuan government dismissed as overblown earlier fears that part of a hotel had collapsed, saying damage proved minor and everyone was evacuated safely.