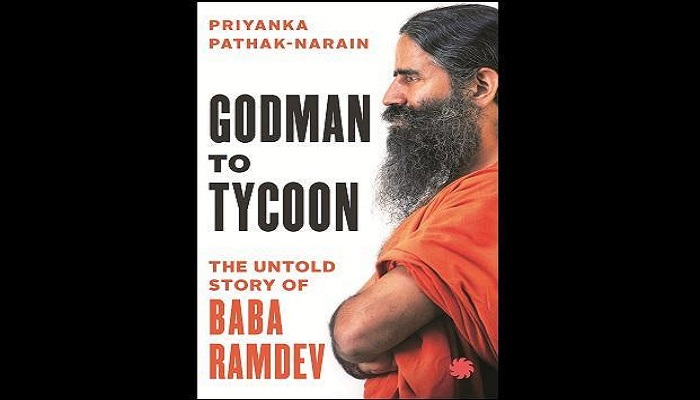 A Delhi court on Friday, August 11, placed an injunction on the book Godman to Tycoon: The Untold Story of Baba Ramdev following a plea for such an order by the yoga guru and his legal team. 
The Karkardooma District Court, interestingly, did not consult any party before coming to the decision, and passed the order ex-parte. This means the court had not given any side any chance to present their case. 
The book, written by journalist Priyanka Pathak-Narain, is already in the market. Printed by Juggernaut Books, Godman to Tycoon is currently being sold both offline and online, but the court order means there will be a stop to that as well. 
The court, following a plea from Ramdev through his lawyers to banning the book, said in its order on Friday: "An injunction has been granted, as prayed for, without giving a notice of the application for the reason that such notice would cause delay and such delay would result in defeating the purpose of injunction."
Ramdev had sought a halt in sale of the book claiming that it was aimed at defaming him. 
Juggernaut Books, which publishes works from the likes of blogger-turned-author Arnab Ray and journalist Sagarika Ghose, besides having Nandan Nilekani as an investor, said about the order: "The order of ex-parte interim injunction restrains Juggernaut Books, the author, and also the printer, Amazon and Flipkart."
They added: "As the matter is sub-judice, we cannot comment on the merits of the case. However, we stand by our book, will defend the case and will move the court to vacate the injunction."