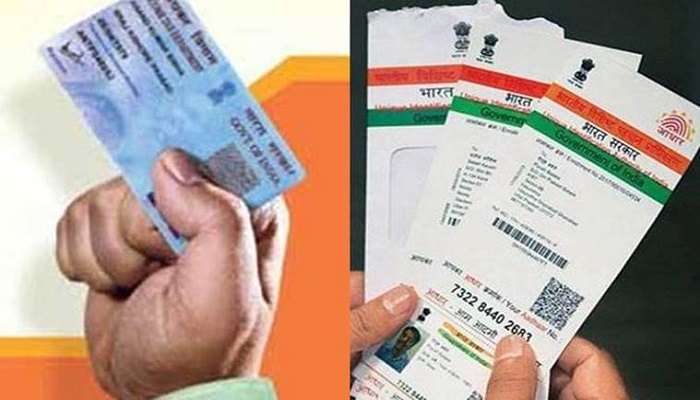 More than 9.3 crore Permanent Account Numbers (PAN) have been linked with Aadhaar, a senior Income Tax Department officer said.
Of the total PAN-Aadhaar seeding, which is nearly 30 per cent of the total of about 30 crore PAN holders, about three crore linkages were done in June and July.
"By August 5, which was the last date for filing Income Tax Returns (ITRs), over 9.3 crore PAN-Aadhaar linkages have been registered by the I-T department," he said.
According to the officer, the tally is expected to grow as the Central Board of Direct Taxes (CBDT), the policy-making body of the department, has already extended the last date for linking the two unique numbers till August 31.
The government had made the PAN-Aadhaar linking mandatory for filing Income Tax Returns and obtaining a new Permanent Account Number (PAN) from July 1.
The CBDT has said that for the purpose of e-filing of returns (by August 5), it would be sufficient to quote Aadhaar or acknowledgement number of having applied for Aadhaar, on the e-filing website of the department.
"The actual linking of PAN with Aadhaar can be done subsequently, but any time before August 31, 2017," the CBDT had said.
It had also cautioned taxpayers that ITRs would not be processed "until the linkage of Aadhaar with PAN is done". Finance Minister Arun Jaitley had recently informed the Lok Sabha that the government has not fixed any time frame to complete the linking of Aadhaar with PAN.
E-filing of ITR is mandatory for all individuals, except those earning less than Rs. 5 lakh per annum and those who are above 80 years of age.
The Supreme Court had in June upheld the validity of an Income Tax Act provision making Aadhaar mandatory for allotment of PAN cards and ITR filing, but had put a partial stay on its implementation till a Constitution bench addressed the issue of right to privacy.
The CBDT had on June 10 said that the apex court's order had only given a "partial relief" to those who did not have an Aadhaar or an Aadhaar enrolment ID, and the taxman, hence, "will not cancel" the PAN of such individuals.
While Aadhaar is issued by the Unique Identification Authority of India (UIDAI) to a resident of India, PAN is a 10-digit alphanumeric number alloted by the I-T department to a person, firm or entity.
There are about 30 crore PAN numbers allotted, while Aadhaar has been alloted to about 115 crore people.