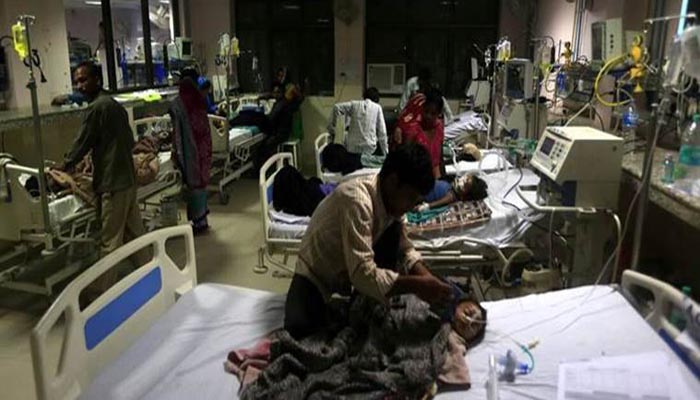 UP Health Minister, Siddharth Nath Singh, on Saturday, suspended chief of Gorakhpur BRD medical college after 30 children died in the hospital.
Congress spokesperson Manish Tiwari also demanded strict action against those responsible for the deaths, allegedly due to the shortage of supply of liquid oxygen, at Baba Raghav Das Medical College in eastern Uttar Pradesh.
Health Minister Singh had yesterday said, "The deaths of children were very unfortunate and the government will set up an inquiry committee to ascertain if any lapse has been there and if anyone is found guilty he will be made accountable."
He said that according to reports from the paediatric department of the hospital, 60 children died due to various diseases since August 7.
Singh, however, asserted that the deaths were not because of the paucity of oxygen.