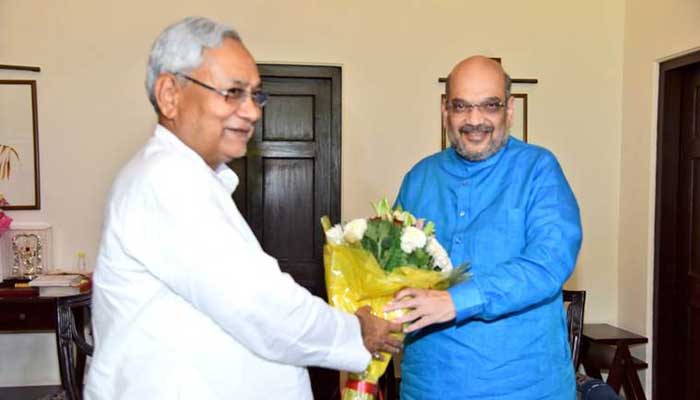 The Janata Dal (JDU) today passed a resolution to join the National Democratic Alliance (NDA) during the party's national executive meeting chaired by the leader and Bihar Chief Minister Nitish Kumar.
The move comes weeks after Kumar broke ties with the Grand Alliance parties, Congress and Rashtriya Janata Dal, in the state and re-formed the government with the support of the BJP.
The trio had initially come together ahead of the Bihar Assembly elections in 2015 to counter the BJP.
Meanwhile, JD(U) leader Sharad Yadav holding a meeting in Patna today as well. Yadav claims his faction of the party is the genuine unit. The rift between Kumar and Yadav emerged after the latter's decision to ally with the state BJP, which Yadav had contested.